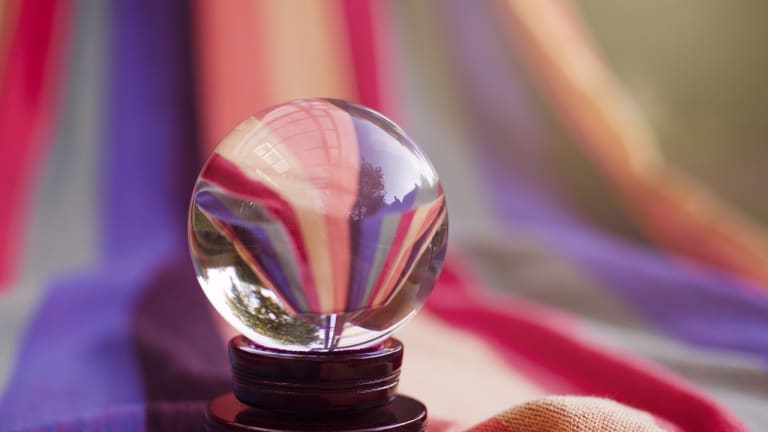 EDM.com's Official Dance Music Horoscope for Virgos (08/23 - 9/22)
What do the stars have in store for you?
Tired of hearing the same things every time you read a horoscope? We have the solution for you. Introducing, EDM.com's official dance music horoscope. We read the stars and interpreted them in a way that's far more interesting than predictions about school or work.
Overview 
You're the kind of person who always takes the time to herd your drunk friends around festivals and make sure they don't do anything too stupid. You're the rave mom/dad of your group and your drunk friends are like children who need nannying. They're always yelling, they throw up all over themselves, they can't find the bathroom alone, and they are easily distracted by bright lights. Despite the fact that every time you go out with them you promise yourself that you won't get stuck being their babysitter, you inevitably assume that role. 
Alongside your caring nature, you also find yourself stuck talking to random promoters outside every venue for far longer than you'd like to. You just can't seem to say no to any flier or mixtape and by the end of the night, you'll be holding a stack of papers taller than you. 
Spirit Animal - AVICII 
Avicii is the textbook definition of what it means to be a Virgo. Kindness and a strong work-ethic are two of the most prominent features a Virgo possesses and it's easy to see why Avicii exemplifies this. His catalog of hits, amazing live performances, and ability to bring happiness to millions of people around the world are all credit to his astounding work-ethic. 
Try to channel some of your Spirit Artist's next time it's 2 PM and you're still in bed playing around on social media and procrastinating on the projects you've been putting off.  
Advice for the Month
Festival season is winding down and you're beginning to realize that while you were wasting away at your desk many of your friends were catching sets at some of the biggest stages all over the world. The stars have both blessed and cursed you with the inability to stop working and take some time to enjoy yourself. Say no that project that you don't want to do and go party. 
However, don't let your friends talk you into being rave dad/mom... you need to treat yo self.