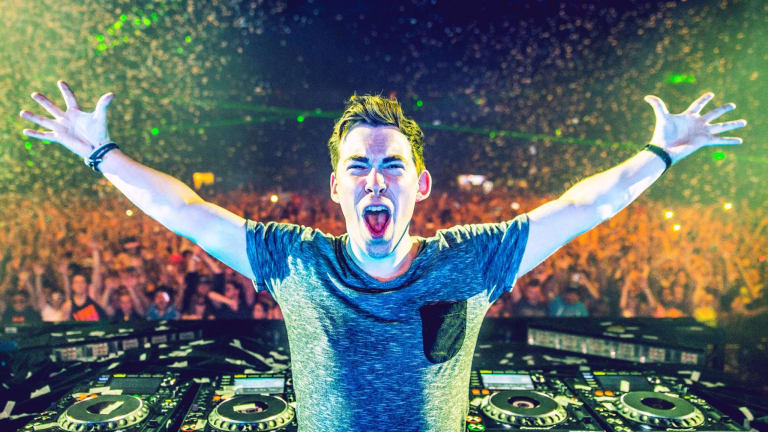 The Week in EDM: December 30th, 2018 - January 5th, 2019
These five stories defined EDM over the past seven days.
It never fails: After the year draws to a close, the EDM community wastes no time gearing up for festival season. New releases and festival lineup announcements weren't the only memorable developments, however.
Outside of their music, the personal lives of world-famous DJ/producers have had their fair share of interesting stories. From Alison Wonderland's Vogue Czechoslovakia shoot to Hardwell's first release of 2019, these are the moments that defined electronic dance music over the past week.
5. Alison Wonderland Turns Heads in Vogue Czechoslovakia Shoot
Alison Wonderland closed out 2018 with a fashion industry crossover that left the EDM world swooning. The Australian DJ/producer participated in a shoot with Vogue Szechoslovakia. "I never thought someone like me would be shot for Vogue but here I am for Vogue Czechoslovakia in a lake & it was magical," she wrote in an Instagram post.
4. Flume Reveals Plans to Break Music Hiatus in 2019
It's been a year and a half since Flume released new music, but he teased that new material will come out in 2019. "Next year I'll be back in your life, I promise," he wrote in an Instagram post on the last day of the year.
3. NERVO Twins Announce that They're Both Pregnant
Do the NERVO sisters do everything together? The biological twin DJ/producer duo revealed matching baby bumps on the first day of 2019. In an Instagram post, they confirmed: "Yes, we are both expecting!!"
2. Coachella Reveals Lineup for 2019 Edition
It doesn't feel like a new year to festivalgoers until Coachella drops their lineup. Although Kanye West will not perform at this year's edition, Aphex Twin and Ariana Grande are among the more notable 2019 billings. Find the full lineup here.
1. Hardwell Releases First Track of 2019, "Being Alive" ft. JGUAR
Hardwell's indefinite break from DJing doesn't appear as though it will impede his release schedule. The Dutch producer closed out the week with his first track of 2019: a big room anthem titled "Being Alive" featuring JGUAR.