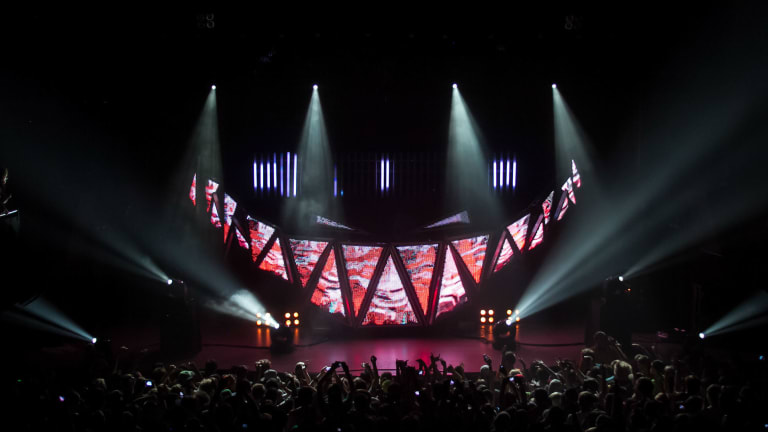 The Week in EDM: January 19th-25th, 2019
These five stories defined EDM over the past seven days.
This week's announcements from artists and event brands were somewhat overshadowed by unsettling scenarios. Between the apparent rape live streamed from Opera Atlanta and Chris Brown's sexual assault allegations, it's been hard to ignore very real problems plaguing the music industry. 
The news hasn't been all bad in the EDM world by any means, however. From the triumphant return of Feed Me with Teeth to Bring Me The Horizon's EDM-infused album, these are the stories that defined electronic dance music over the past week.
5. Woman Records Her Own Apparent Rape at Opera Atlanta
A woman named Jasmine Eiland appears to have captured her own graphic sexual assault on Facebook live stream during a barely coherent visit to Opera Atlanta. Some of the club's upcoming bookings have canceled, and Eiland has hired high-profile lawyer Chris Stewart.
4. Chris Brown Arrested on Suspicion of Sexual Assault in Paris
R&B singer/songwriter/dancer Chris Brown was arrested in Paris following allegations that he raped a woman in his suite at the Mandarin Oriental. He was released soon after without charge, and according to his lawyer he plans to sue his accuser for defamation.
3. Feed me Announces Album and Return of Teeth Stage Show
Feed Me A.K.A. Jon Gooch has announced that a 2019 album titled High Street Creeps is on the way. When a fan asked whether he would tour in support of the album he said "Yes," revealing that his Teeth stage show would also soon see the light of day.
2. Palms Casino Resort to Open New Superclub, KAOS
Exclusive residencies for the likes of Skrillex, Kaskade and Cardi B aren't the only things KAOS has going for it. The brand new superclub, which will open in April at Palms Casino Resort in Las Vegas, is also said to have the largest outward-facing LED screen in the city.
1. Bring Me The Horizon Releases Most EDM-Infused Album to Date
If you know how often Bring Me The Horizon's path has crossed with that of Skrillex, their recent departure should come as little surprise. The English band has released an album titled amo that exudes unmistakeable EDM influences.
PREVIOUS WEEKS IN EDM:
January 12th-18th, 2019
January 6th - 11th, 2019
December 30th, 2018 - January 5th, 2019