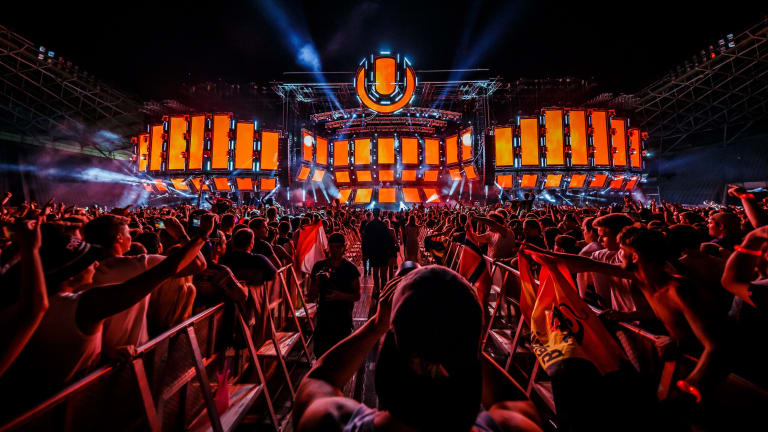 The Week in EDM: January 6th-11th, 2019
These five stories defined EDM over the past seven days.
The second week of January saw much of the EDM news you might expect: new music, lineup announcements - oh, and a canine drug overdose.
...Alright, maybe that last one is a bit out of the ordinary, but everything else is par for the course. In the early months of the new year it's common for activity to ramp up in the EDM sphere, and compared to last week that's exactly what happened. From Ultra Music Festival's cease and desist to Armin van Buuren's collaboration with Dimitri Vegas & Like Mike and W&W, these are the moments that defined electronic dance music over the past week.
5. deadmau5 and Ferry Corsten Each Make Film Score Debut
Aside from both being DJ/producers, deadmau5 and Ferry Corsten have never had a great deal in common - until now. This week, both artists announced that they would score their first films. deadmau5 has soundtracked Netflix's Polar, and Corsten contributed the musical accompaniment for mystery drama Don't Go.
4. Ultra Music Festival Issued Cease and Desist by Rapture Organizers
Key Biscayne residents aren't the only ones upset by the Miami City Commission's decision to let Ultra Music Festival relocate to Virginia Key in 2019. Rapture Electronic Music Festival's organizers issued a cease and desist on the grounds that they had signed a contract locking in their own festival on the same site for two of the same three dates.
3. Swedish House Mafia Members Announce XS Las Vegas Residencies
Last weekend Wynn Resorts shared an image fueling speculation that Swedish House Mafia would announce an XS Las Vegas performance in the coming days. Instead, bandmates Steve Angello and Sebastian Ingrosso revealed 2019 residencies at the superclub. Axwell was expected to follow suit but has not at the time of writing.
2. Not All Smooth Sailing for Some Holy Ship! Ticket Holders
For the second year in a row, a significant number of would-be Holy Ship! attendees were arrested in connection with drug offenses prior to the cruise ship festival leaving port. In addition, it later came to light that one of the K-9 drug dogs overdosed on ecstasy following a screening of one of the passengers.
1. Armin van Buuren, W&W and Dimitri Vegas & Like Mike Drop "Repeat After Me"
Armin van Buuren, W&W and Dimitri Vegas & Like Mike have all collaborated with each other at various points - but "Repeat After Me" is the first time they all teamed up on a single track. The high-energy big room house tune came out today on van Buuren's Armind imprint.
Previous Weeks in EDM: