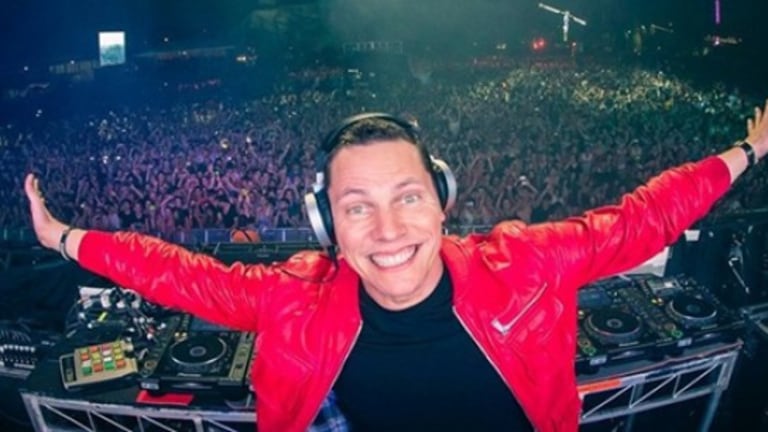 Why Big Room House Is Already Dead
Big Room House is the 'pop music' of our generation.
Electronic dance music is the fountainhead of countless sub-genres, including techno, house, drum and bass, trap, trance, and many more. Big room house has undeniably become one of the prevailing subsets of the genre due to its widespread magnetism and minimalistic yet appealing qualities. Call it what you will: progressive house, electro house, electro trance - it's big room house.
Although the genre has been around for a little while now and picked up by some of the biggest names in the industry such as Nicky Romero, Sander Van Doorn, Hardwell, and many others alike, a solid definition of what a big room house track is really varies depending on your perspective of the EDM community. Recently, "hipsters" of EDM spend most of their time disparaging big room house and hold the genre responsible for the common fallacy that: 1) Progressive/Electro house isn't actual music, and 2) These producers cannot be considered serious musicians. On the other hand, the scene has experienced an outburst of popularity in recent years, as EDM has solidified itself as the music of this generation.

Big room house is generally 126-132 BPM, and is more often than not referred to as the most commercial type of EDM in today's music scene. Big room differs from most sub-genres of EDM as a result of its inability to deter from the tightly knit structure it adheres to. Big room is best defined as a hybrid of multiple sub-genres, comprised of lengthy trance-influenced build-ups, a powerful and driving electro-style drop, and is also known to include a 4/4 hardstyle kick which will forever remind you of Martin Garrix's #1 selling track "Animals." The genre displays minimal elements production-wise with an overkill of reverb and an underlying percussion that has undoubtedly been used over a thousand times already. However, the biggest thing with big room house is to remember that repetition is key.
Right around the time where dance music really took off stateside, notably towards the end of Swedish House Mafia, is where big room house entered the scene for better or for worse. In 2009, the legendary triumvirate released one of their biggest tracks "Leave The World Behind," a track that I can guarantee you'll hear at any major electronic music festival in the near future. With big room predominantly forced into the industry by SHM members Steve Angello, Sebastian Ingrosso, and Axwell, the three influential producers truly left a mark on the scene. We can thank trance-gone-house producers such as Ferry Corsten for dropping the popular track "Check It Out," which was released back in 2011 and laid a concrete foundation for what we know today as big room as well. At this point in time, big room house has successfully infiltrated and conquered all major music festivals, main stages, arenas, and stadiums. Fast forward a few years to the present day, and we are now facing what some might call an "epidemic" within the EDM community. More plainly put, it seems that nearly every "big room" song put out by a major producer sounds iconically similar to the last. This past year at TomorrowLand, Dimitri Vegas and Like Mike produced the TL 2014 anthem "Waves," a track that exemplifies all the significant aspects of any big room house track to have ever been produced.
Big room house has for the most part negatively affected the EDM scene, as it has seduced the minds of many up-and-coming producers and even superstars of the industry. Probably one of the most prominent metamorphoses to take place in the history of EDM would be the king himself Tiësto. In an interview with DJ Mag, Tiësto explains how irrelevant he felt as the "trance guy" and wanted to be more connected with the current sound of the rising generation. Now, the former trance king can be seen headlining essentially any major music festival and incorporating much of what people consider to be big room house music into his live sets.
It would be fine if big room house was left to be its own subset of electronic dance music, but what makes the sub-genre so controversial is the difficulty people experience in labeling what tracks are big room house versus progressive, electro, or even trance. Obviously, there is a difference between them, and this reasoning alone can support the notion that big room house is, in fact, already dead. Big room is dead because with this genre, the ability for a producer to utilize their full potential is lost, and thus makes it near impossible to evolve past the point of where they currently stand. It is so easy to produce big room that the genre has become the figure of fun within the EDM community.
With Beatport charts consisting of basically the same track one after another, it's easy for someone to say that EDM has reached a standstill. Big room house easily adds to the common misconception that all EDM sounds the same. Many genuine followers of EDM can attest to the fact that big room house is inherently very boring, and sadly much of the recent tracks being put out by popular producers are too. If you listen to this minute-long mashup comprised of select tracks from the Beatport Top 100, you'll pick up on how similar every popular track actually is, and they're almost all big room tracks.
Producers spanning all subgenres within EDM can agree that creativity in production is at an all-time low. It is especially noticeable when mainstream artists such as Avicii agree to this belief, as noted in an interview with The Guardian: "There are people looking for it and exploring but I feel it's so big now it is just getting milked. House music is losing all its melody as it becomes more about how dirty the drop is and how energetic it is. It loses touch with what music really is. It's gotten to a point where everything sounds the same. There is no longevity in what's happening at the moment."
In 2013, one of the biggest electronic producers, Diplo, supported the argument that mainstream EDM is becoming highly uninteresting in an interview with The Huffington Post: "There's not a lot of face to it. It's a bunch of Dutch DJs with the same haircut. You go see a dance stage at a f*cking dance festival and I'm bored out of my f*cking mind. That's not going to last very much longer because kids see that it's the same sh*t every single time."
Realistically speaking, there are various reasons as to why the extremely popular genre is dead. Big room house is fairly ironic due to the fact that it strays from EDM's paramount beliefs of creativity and originality, despite the sub-genre actually providing some of the "classics" of EDM. Primarily, however, big room house is already dead because as with all genres, its only a matter of time before a new genre begins to appeal to the tastes of the masses, both of producers and music fans alike. With festivals becoming as much of a fad as they are today, mainstage performers can only get away with playing big room for so much longer. We have seen it rise and we will watch it fall, but the cycle will not end until the quest for creativity trumps our desire for simplicity.
Disclaimer: The opinions, beliefs and viewpoints expressed by the author do not necessarily reflect the opinions, beliefs and viewpoints of EDM.com.
Cover photo credit: Tiesto Club Life
Follow EDM.com:
https://www.facebook.com/TheEdmNetwo