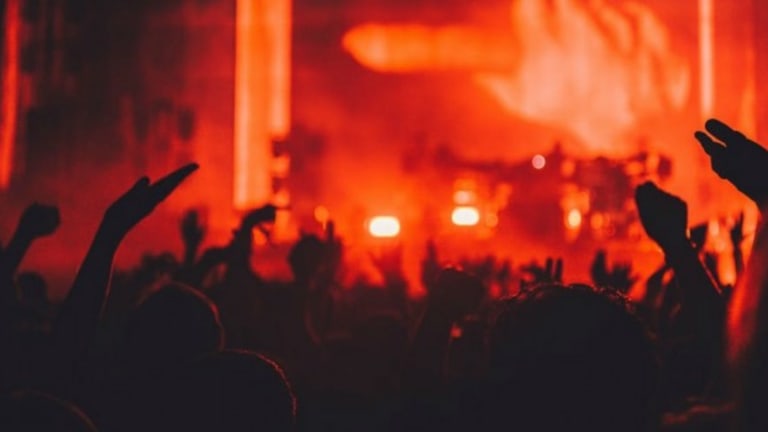 Why We Rave? The Human Psychology Behind Attending a Music Festival
Maybe we're just too weird to live and too rare to die.
Hello, readers of EDM.com, my name is Noah Little; a music psychology enthusiast who will be providing you with current knowledge on the science of music. Yes, people can study music psychology for a living, or at least for their master's degree, as I did.
The first topic to be explored is the human motivation behind why we attend music festivals in the first place. What is it that draws us to these musical gatherings? What is pushing our fellow electronic music lovers to keep showing up year after year to these shows? Music psychology researchers have uncovered various factors that lead people to attend a local club or a massive show such as Tomorrowland or Ultra Music Festival. The most commonly reported motivator to head for a music festival is event novelty, escape, and opportunities for socialization(1).
First, is novelty or an out of the ordinary experience. It is an enjoyable event that happens periodically, and you create an abundance of anticipation before it(2). In the case of large music festivals, this unique experience is often once per year. Ever find yourself counting down the weeks or days before a show? Human enjoy novelty, this is why we change cars, purchase new clothes, and look for new restaurants to eat at.
Recall the first EDM event you attended. Seeing neon dressed individuals with illuminated fingertips was likely your first time experiencing these activities. Watching the opening song of your favorite DJ and seeing the crowd go wild; was also a new experience. But, after a few shows, this novelty wore off. You weren't as excited anymore; you knew what to expect. So what does one do? Often people seek out either smaller boutique festivals for an intimate experience, or larger shows for the enhanced production, activities, and artists it attracts. Simultaneously, the producers of these festivals want to outdo themselves and each other every year. EDC improves each year, and new things added. Holy Ship, is a rave on a cruise boat, Electric Forest (party in the forest), and Sensations white is a unique experience. All of which is trying to provide a new experience for the festival goer. On the whole, this promise and expectation of novelty at these events is an attempt to remove the individuals from their typical experiences in day-to-day life. This exciting and unique event is what draws us to these shows and leads to our second motivator, escapism.

Humans have a tendency to escape. Iso-Ahola's (1982) motivation theory suggests individuals are driven by the desire to escape their everyday environment(3). Movies, drugs, vacations; are all a temporary change of our realities, a way to forget about our worries and woes. Attending a festival lets us immerse ourselves into the world with removed social pressures, and no expectations; we leave our everyday responsibilities of work or school. Importantly, EDM fans don't care if you have a purple mohawk and are half-naked. Similarly, you can be a senior citizen wearing a full business suit, and everyone will respect you the same. Perhaps that is part of the PLUR culture, but also I believe it is the people who are there. There exists a mutual understanding to escape from the day to day grind and societies view of acceptability. Interestingly, a music festival investigation in China found that its patrons (people who attend) were motivated to go to the festival as they were able to escape their oppressive society of the Chinese state. For instance, some participations at this Chinese festival reported it was their first time they were able to express their affection in public for their same-sex partner(4). These types of environments are supplying individuals with a chance to escape from it all; a place where people feel free to express whom they are, what they love, and without the judgmental eyes of society.
Lastly, socialization, the desire to interact with known and unknown individuals; is the most common motivator reported for attending musical events. Also, being among others is a socially innate and healthy behavior; isolation is against your nature. Going to a festival with friends, family, and meeting new strangers are all part of the socialization aspect of the music festival(5). What an experience it is to have with friends and loved ones; but also with a group of friendly and welcoming strangers. For the most part, all attendees are on the same wave-length, wanting to have a memorable time, and experience the music festival in its entirety. It isn't uncommon to exchange numbers, become instant friends, and share Kandi bracelets with others; there are no barriers of races, class, and occupations. There are only people. This social experience is part of the magic that these festivals produce. A sense of camaraderie. It is similar to a sports event, but everyone is on the same team, and there are no losers. The commonality between everyone at the event, singing, and dancing to the same song is a special feeling; almost indescribable at times because of the genuine connection felt among the crowd. These opportunities for positive socialization interactions are rare occurrences in our day-to-day lives, but at a festival it is frequent. These social processes are potentially creating additional allurement to these musical events, contributing to the explosion of electronic dance music festivals globally. As Above and Beyond says, we're all we need.
I hope this first article outlining the human desire to have new experiences, escape reality, and socialize with others at a music festival was of interest to many of you. I look forward to comments, questions, and topics you would like to see for upcoming articles.
I'll see you soon,
Noah
Sources:
1. Abreu-Novais, M., & Arcodia, C. (2013). Music festival motivators for attendance: Developing an agenda for research. International Journal of Event Management Research, 8(1), 34-48.
Readable version here: http://www.ijemr.org/wpcontent/uploads/2014/10/Abr...
2. Faulkner, B., Fredline, E., Larson, M., & Tomljenovic, R. (1999). A marketing analysis of Sweden's storsjoyran music festival. Tourism Analysis, 4(3), 157-171.
Abstract here:
http://www.sciepub.com/reference/94464
3. Iso-Ahola, S. E. (1982). Toward a social psychological theory of tourism motivation: A rejoinder. Annuals of Tourism Research, 9, 256-62.
An article discussing this motivation theory here:
http://ac.els-cdn.com/S1877042814065859/1-s2.0-S18...
4. Li, Y.-N., & Wood, E. H. (2014). Music festival motivation in China: free the mind. Leisure Studies, 1–20.
5. Ballantyne, J., Ballantyne, R., & Packer, J. (2013). Designing and managing music festival experiences to enhance attendees' psychological and social benefits. Musicae Scientiae, 18(1), 65–83.