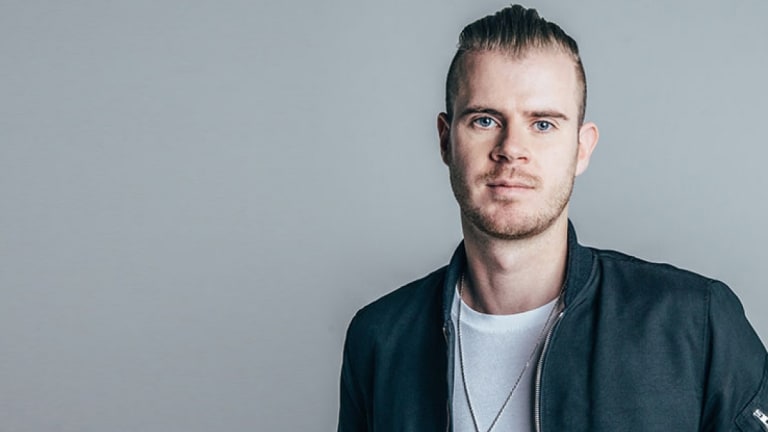 Can Wilkinson Overcome the Sophomore Slump with 'Hypnotic'? [REVIEW]
London-based drum n bass star returns with his sophomore effort.
It is pretty much impossible to talk about London drum and bass scene and not to mention Wilkinson. Or well, it is possible, but it wouldn't be quite right.
Mark Wilkinson, better known for his last name which he also uses as his moniker, is one of the leading forces in the drum and bass genre, especially in this decade. Active since 2010, Wilkinson has had a long journey from an underground talent to mainstream success, having debuted on charts and main stages at every important festival in Europe. All without losing any credibility and without compromising.

His stellar success came in 2013 with his debut album Lazers Not Included. Not only did that record offer "Afterglow," his signature song and biggest hit to date, but it showed Wilkinson's ability to dip his fingers into different genres and still make a cohesive record. With guest appearances by pop singers Becky Hill, Tom Cane, and Arlissa, as well as grime talent P Money, alternative hip-hop diva K.Flay, and even indie singer-songwriter Detour City, the record was a joy to listen and a great state of intention of taking over the drum and bass world.
So, can Hypnotic top, or at least match the debut? Depends how you look at it.
If you're looking for new "Afterglow," a smash hit that will compete for the top of the charts, then no. I don't think this record can offer something like that. But on the other hand, Hypnotic offers a load of good music.
Yet again, Wilkinson showed his ability to blend genres, and yet again, he kept all of his typical elements, his addictive synths, and big, big melodies. I can't find a single reason why drum and bass, and especially his fans would not love this record. What's more impressive, the list of guest appearances is once more just perfect. Wilkinson wasn't just hunting for big names, it seems like every guest is carefully chosen to give the songs exactly what they needed.
The record is filled with club-ready bangers such as the leading single "Flatline" with UK rapper Wretch 32, "Sweet Lies" with Karen Harding, "We Will Be" with Mat Wills, and "Let You Know." While songs like "Breathe" and "Heaven," both featuring Shannon Saunders, are just meant for big sing-alongs at huge festival stages.
Tracks like "Wash Away," and "In The Dark" featuring Livvi Franc, "Run" featuring Jem Cookie or "Faded" featuring Negin Djafari shows Wilkinson's emotional side with liquid influences and beautiful vocals, while "Brand New" recalls his underground and a bit more aggressive side. Possibly the most unusual, yet the great track is "Take Us Home" with Andreya Triana, a slower, bit dubstep-ish number combined with emotional vocals and deep lyrics.
And yes, I said lyrics. This may be club music, but Wilkinson is one of the artists who take it to the next level. In his music, vocals are not there just for aesthetics, he always looks for a meaning, for something deeper. Hypnotic is no different.

So, did Wilkinson manage to overcome the sophomore slump? I would say - yes. After one of my favorite records of 2013, it's safe to say I've got one of my favorite records of 2017. If I'd have to rate it, I think 8/10 will do the work.