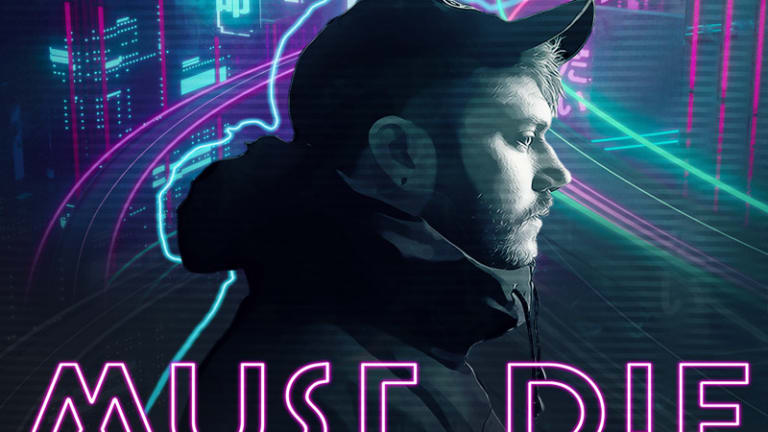 HYPER FUTURE II Drops Featuring MUST DIE! And Friends, REZZ Drops New Remix, & More!
Word of Mouth is bringing you another week of fresh dance music for your listening pleasure
Welcome back to Word of Mouth, where we bring you the latest and greatest dance music jams. Your weekend is about to be filled with new tunes, so plug in and zone out!
HYPER FUTURE II EP
To kick off their tour, MUST DIE!, Tisoki, LAXX, and Dr Ozi have teamed up for one monster EP! Releasing on the legendary Never Say Die imprint, each one of these dubstep titans has yet again set the bar so high only the best of the best can reach it. Each tune is filled with the heavy bass you know and love from this talented bunch. 
Matroda - Shut It Down EP
Young star Matroda hasn't failed to impress since the start of his short career. Topping charts by remixing tracks like "Bad And Boujee" and dropping titanic singles like "Boom Bap", it's easy to see why giants like DJ Snake and Jauz are quick to support. His latest EP, Shut It Down, is riddled with bass house anthems that everyone will be rinsing this festival season.
Will Clarke - Take A Seat
Will Clarke returns to Dirtybird with his intoxicating single "Take A Seat". Simple and addictive, this UK garage and techno inspired track has already seen love from legends like Green Velvet, Jamie Jones, and even Claude VonStroke himself. We'll be hearing this one all summer long. 
Ghastly & Barely Alive - Fake U Out
In preparation for his massive tour, Ghastly is keeping his fans on their toes with new releases almost every week. This time, our favorite ghost boy has teamed up with Barely Alive for one of the wildest singles this year. Once "Fake U Out" drops, it'll take listeners a minute to figure out what just hit them. Trust us, you don't want to sleep on this one.
Subtact - Friends feat. Bri Tolani 
Subtact just dropped a new hit via Monstercat! Known for his singles like "Falling" and "Call Me" as well as his remix of Illenium's "Sound of Walking Away", the Denver-based producer has had no trouble garnering millions of plays throughout his career. His latest tune, "Friends", is a summer anthem that features Bri Tolani's enchanting vocals as well as gentle melodies and a catchy beat.
HEKLER & Gladez - 404
HEKLER and Gladez have unleashed a massive tune that's a sure-fire candidate 
The Glitch Mob - I Could Be Anything feat. Elohim (REZZ Remix)
REZZ can't be stopped. After releasing her debut album last year, she took on a monster tour and obliterated cities across the globe. The young Canadian talent has now dropped an official remix for The Glitch Mob. Her rendition of "I Could Be Anything" features her dark, brooding sound that has put her in the dance music spotlight.