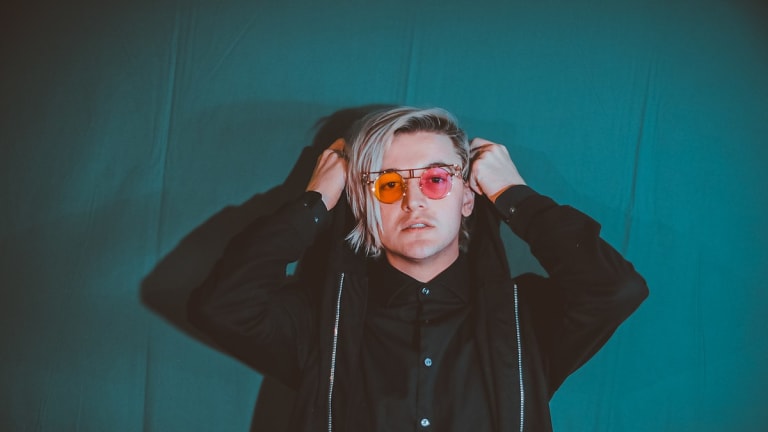 Word of Mouth: Ghastly Returns With a Heater, Robotaki Drops Debut EP, and More This Week!
The latest jams from your favorite EDM artists
Welcome back to Word of Mouth, where the hottest dance music tracks are compiled and brought straight to you. Get your weekend playlists ready with a handful of new tunes from some of the most talented producers in the game.
Ghastly - Black Mamba
Ghastly's hot streak looks to have no end. Following an abundance of killer new tunes such as "LSD" and "Fake U Out", he's back to impress with "Black Mamba". A longtime heater he's used to destroy crowds during his sets, Ghastly will surely continue to unleash it. If this wasn't enough for you, his album drops on May 4th. Stay tuned.
Felix Cartal - Worry feat. Victoria Zaro
It's looking like Felix Cartal's impressive 2018 isn't stopping anytime soon. The Juno-award winning producer has released another house jam featuring the enchanting vocals of Victoria Zaro, entitled "Worry". Without a doubt, the hype around his album isn't dissipating anytime soon.
Rickyxsan - This Feeling feat. Kalibwoy
Rickyxsan has made his Monstercat debut with a banger and we couldn't be more excited. Featuring Kalibwoy, "This Feeling" is a trap smasher that'll sneak it's way into every set this festival season. Without a doubt, the 23-year-old producer is setting himself up to take over the game this year.
Rainer + Grimm - Talk of the Town
Rainer + Grimm are back with a new dancefloor cut fans will be rinsing for months to come. Rainer is known for co-writing The Weeknd's hit, "Wicked Games", as well as Drake's "Shot For Me". With the help of grime artist Plain English, this impressive collaboration is truly one for the ages.
Robotaki - Science EP
Robotaki has brought us one of the most emotional and heartfelt EP's so far this year. Science is groovy and moving. It's a compilation of jams that truly capture Robotaki's sound, passion, and drive. This young Canadian producer is set to have a career year in 2018.
Vera Blue - Lady Powers/Power Ladies Remix EP
Vera Blue's "Lady Powers" is one of the best anthems to drop this year. To bolster its status, she's now enlisted the help of a group of talented girls to remix the track. TOKiMONSTA, Maya Jane Coles, Alice Ivy, and Maria Marcus have all taken their own spin on the tune. Trust us, you don't want to miss out.