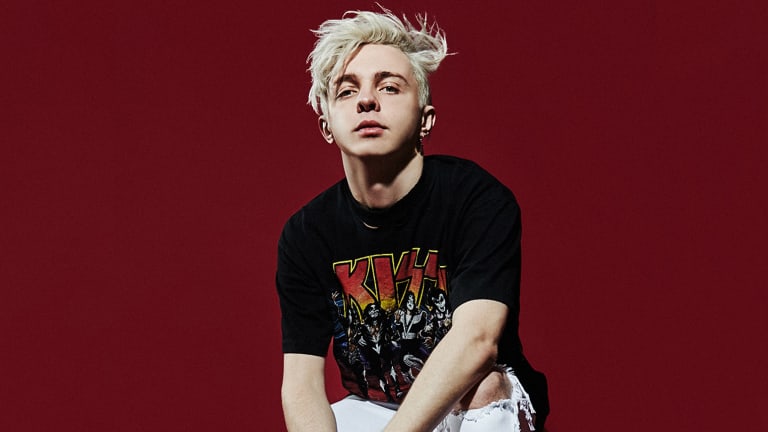 Word of Mouth: Arty Drops Colorful New Single, Deorro Brings Us Another Heater, & More!
The latest and greatest dance music tunes released that dropped late last week
Welcome back to Word of Mouth, where the best dance music tunes released this week are compiled and presented to you for your listening pleasure. This week's releases are remarkable, so sit back and enjoy the tunes.
Arty - Rain
Is there any end to Arty's success? Earlier this year, he blew us away with his single "Sunrise". The talented DJ/producer has once again proven why he's kept his position atop the dance music game with his latest tune "Rain". The colorful single engages the listener with a melodic buildup, tying the drop off with enchanting notes that'll have listeners craving more. 
Deorro & SCNDL - Sonar
Deorro is back with more bounce! Last month he dropped "Offspring", showing us that he's planning on taking 2018 by storm. Teaming up with Australian-duo SCNDL for his latest bop, Deorro is unrelenting in his effort to dominate the game. "Sonar" is a bouncy tune that'll surely keep crowds jumping up and down all festival season.
Afrojack, D.O.D., & TIM-BER - Started
Afrojack never fails to impress. Once again, he's set the bar even higher with the help of D.O.D. and TIM-BER. "Started" is a dance floor anthem that's built to get the crowd going. With an addictive bass-line and catchy melody, the trio has put together a formula for the perfect party-starting concoction. It's looking like another career year is in store for the Grammy Award-winning producer.
Bombs Away - Let You Down feat. Sunset City
Australian-duo Bombs Away is back once again to blow us out of the water with their latest heater. Throughout their career, the pair has proven that they're able to create a banger in any genre. This time around, they've taken a pop approach and have enlisted the help of Sunset City to create a feel-good track that's perfect for the spring. Keep an eye on these guys!
Chuurch - Uunion
Rising duo Church just dropped their sophomore EP and have shown us exactly what they're capable of. The duo has spent years perfecting their sound, and their Uunion EP shows just what time and effort can do. Embracing the dark side of their sound, their EP hits listeners with aggressive drums and enticing beats. With a big festival season ahead of them, there's no telling what else these guys can bring to the table.
Forever M.C. & It's Different - Forever M.C.
After finding success with their collaborative track "No Hands", Forever M.C. and It's Different have teamed up once again for a phenomenal album full of massive features. With no label they've managed to recruit Snoop Dogg, Lupe Fiasco, E-40, Wu-Tang Clan, and a plethora of others, putting together one of the largest collaborative projects we've seen all year. Without a doubt, this is no easy feat.