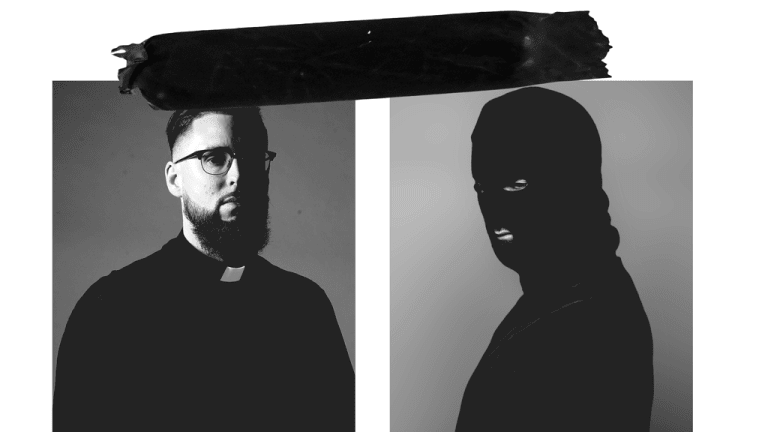 Word of Mouth: Tchami and Malaa Drop Collaborative EP, SLANDER Teams up With WAVEDASH, and more!
The latest from your favorite dance music artists
Welcome back to Word of Mouth, where we bring you the freshest tunes from the dance music world. Take a seat and hold on tight, because we're bringing you plenty of heat to blow you out of your seat. 
Tchami x Malaa - No Redemption EP
After watching these house giants tear up stages throughout their joint tour, we've finally been blessed with their masterpiece of an EP. Together, Tchami and Malaa have dropped No Redemption: a collaborative work featuring both their future house and underground beats. The house cuts in here will certainly be rinsed all festival season, so get ready to boogie.
Rusko - Has 5 More Songs EP
Rusko's return is only getting more exciting. After blowing us away with "Hot" and taking on a small tour where he sold out over 95% of his shows, he's returned with an EP full of heat. Has 5 More Songs is full of the wobbles we love from Rusko. Make sure to catch him blowing up any stage this festival season.
Alison Wonderland - AWAKE
In 2015, Alison Wonderland catapulted herself into the spotlight with her debut album Run. Since, she's hit a hot-streak of killer singles and massive tours, managing to become the highest billed female DJ in Coachella history. With her latest work, AWAKE, she's set the bar high once again. Collaborating with the talents like Party Favor, Lido, Chief Keef, and an impressive list of others, Alison Wonderland is looking to further her presence in 2018.
TYNAN - Corruption EP
TYNAN returns with even more fire. His previous EP, Interloper, obliterated crowds and proved he's a force to be reckoned with in the bass music scene. With his latest work, Corruption, he's compiled what might be one of the eeriest and heaviest EP's of the year so far. Featuring a plethora of talent such as SHARPS, Sam King, Bright Lights, and Debroka, TYNAN is ready to make his mark as one of the most unique and talented producers out there.
Rocket League x Monstercat Vol. 2
Rocket League and Monstercat have teamed up for yet another fire compilation of tunes. While it took them weeks to squeak each one of these out, the final product was well worth the wait. The six-track compilation is filled with talents, such as Pegboard Nerds, Stonebank, Koven, Slippy, Protostar, and INTERCOM. 
SLANDER & WAVEDASH - Move Back
SLANDER can team up with just about anyone and create a hit. However, when they enlisted a talented trio like WAVEDASH, it's bound to be an unforgettable tune. This high energy dubstep banger is destined to blow up bass stages this summer. Keep yourself strapped in as both SLANDER and WAVEDASH are set to keep flexing heater this year.
Felix Cartal - Faces feat. Veronica
Felix Cartal is setting himself up for a career year in 2018, already releasing two singles that we can't stop bumping. The Juno Award-winning DJ/producer is back once again with another emotional house jam featuring the sultry vocals of Veronica. Surely, fans will be groovin' to this tune all summer long. Felix Cartal shows no signs of stopping, so keep him on your radar.
Element - Movements
Up-and-comer Element impressed us last year with his debut EP Uprising and is looking to do that again with his latest single "Movement" featuring Sydney Sahr. Sahr's passionate vocals are accompanied by Element's warbling synths. In the past, Element has seen support from huge names like the Chainsmokers. It's inevitable his name will be one we see on every festival lineup in the coming years.
Dillion Francis & NGHTMRE - Another Dimension (YOOKiE Remix)
When Dillon Francis and NGHTMRE finally unleashed their massive drum and bass banger "Another Dimension", we were absolutely stunned. Now, YOOKiE has taken it upon themselves to give us their own rendition of the bangin' track. Complete with a darker tone, intense buildup, and overall unique reimagination of a stellar tune, YOOKiE has once again shown us why they're some of the most talented producers in the game.