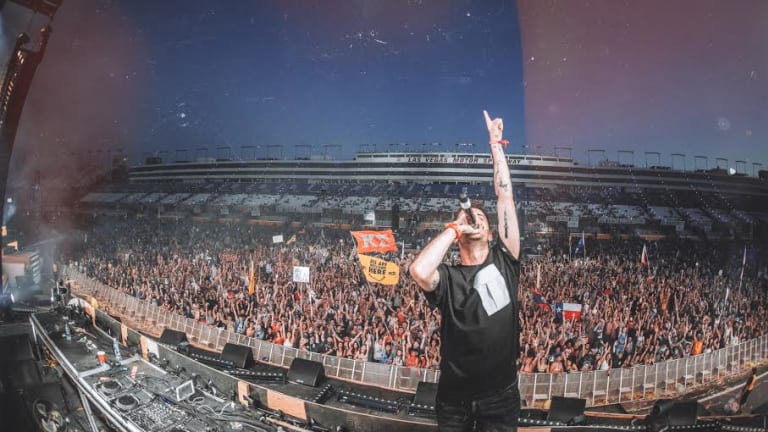 Word of Mouth: Habstrakt Drops New Anthem, RÜFÜS DU SOL is Back With a New Single, and More This Week!
Word of Mouth brings you the latest dance music tunes.
Welcome back to Word of Mouth, where we bring you the latest and greatest from your favorite dance music artists. Pull up a chair and take a seat, because the releases this week will blow you away!
Habstrakt - Vibin
Habstrakt is back with another heater for us to groove to. Last year, his hit with Skrillex, "Chicken Soup", took the festival circuit by storm. With his latest work, he's looking to do it again! "Vibin" is a dancefloor anthem with a catchy vocal that we can't wait to keep boogying to. This one's surely staying on repeat.
RÜFÜS DU SOL - No Place
Legendary trio RÜFÜS DU SOL has revealed the first single off of their forthcoming album. Without a doubt, this is massive news. "No Place" is addictive and sets the mood like the previous work has. Expect the album in the fall, as their third album will be their biggest yet.
Trivecta x Wooli - Falling
Rising stars Trivecta and Wooli have come together for a powerful track. Combining both their sounds into a beautifully thrashing piece the melodic build up into heavy bass is just what we wanted from the pair. Keep an eye on these two over the next year, they're truly ones to watch.
Teamworx & AYOR - Trap Like
Teamworx and AYOR have teamed up for a banger via Nicky Romero's Protocol Recordings. Teamworx is notable for their hit "Champion Sound" with Nicky Romero, as well as their tune "Playin Around" with Sunstars. "Trap Like" is a festival-oriented hit that blends trap and electro and will certainly be a staple at every festival this summer.
Just A Gent - Space Odessey feat Thandi Pheonix
Young talent Just A Gent has joined forces with Thandi Pheonix for a journey like no other! Well known for his hits "Limelight" and "You'll Never Know", Just A Gent hasn't failed to impress. His latest track, "Space Odyssey", is an electronic journey guided by Thandi Pheonix's entrancing vocals.
WE ARE FURY - Killing Me Slowly
Canadian duo WE ARE FURY have come a long way in just two years. With hits like "Fade Away" and their remix of Illenium's "I'll Be Your Reason", these two have proven they have a bright future ahead of them. Their latest tune, "Killing Me Slowly", is an emotional jam that you can't miss out on.
Steve Darko - Fried Or Fertilized EP
Steve Darko may be new to the game, but he's already making a name for himself. Joining the DIRTYBIRD family for his first release, he's set for success. Fried Or Fertilized is filled with that dark, deep house sound we love from Claude VonStroke's imprint.