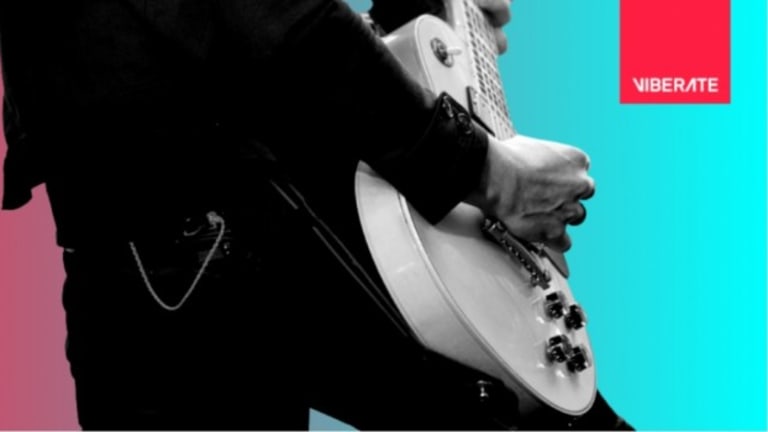 Want to Work in Music? Join Viberate and Help Level the Playing Field
Viberate is using blockchain technology to help motivated individuals looking to find their place in the music industry.
*Sponsored Content
If you're reading this, chances are at some point you've dreamed of working in the music industry.
And why wouldn't you? Whether it's standing in the booth watching thousands of bodies dance to your music, or jet setting across the globe managing one of the biggest acts in the world, the music industry has a glamorous reputation.
Start working in music today by joining the Viberate movement!
But it also has a reputation for being notoriously exclusive, with few opportunities to get your foot in the door and even fewer positions that pay handsomely. Like any creative industry, music thrives off of passion. But unfortunately, passion doesn't always pay the bills.
In the last twenty years, the music industry has shifted substantially putting the sustainability of the industry in jeopardy. Although music downloading, streaming, and social media has brought artists closer to their fans than ever before, the ability to turn a profit from music sales alone has become an elusive ideal. In turn, artists must lean heavily on touring to compensate for the loss of sales. Which for new artists, getting gigs early in your career can be highly discouraging.
Viberate, however, wants to change that.
You've probably seen the headlines touting the merit of cryptocurrency. Virtual means of currency like bitcoin have sky rocketed in value in recent years. Early collectors of cryptocurrency have watched their virtual investments nurture and grow as the popularity in crypto-trading continues to find new enthusiasts. Now, Viberate wants to use this same technology to help foster the careers of budding musicians.
After raising $10.7 million in investments this fall in just under five minutes, Viberate caught the world's attention as a future player in the music industry. Recently, Viberate has decentralized its operations structure in order to allow fans, promoters, artists and industry professionals help to shape the future of the music industry. Through viberate.com/participation anyone has the opportunity to enter the market and shape the future of the music industry.
So how does Viberate work exactly?
Essentially, Viberate acts as an ecosystem where contributors are supplemental to the success and sustainability of the platform. By adding content such as artist pages, events, venues etc to the Viberate database, participants not only gain crypto tokens known as VIB, they help artists develop their careers. The content acts as a barometer for the artist, giving managers, promoters, and booking agents the opportunity to determine an artist's popularity in a specific region. This information is useful to talent buyers and booking agents alike by knowing which artists are most popular in each country by genre. If an artist regularly tours North America but is charting high in Argentina and Brazil, then talent buyers and agents know that there is a high audience demand for that artist in those countries.
How does this turn into money?
Each day, Viberate distributes 5000 VIB tokens among its contributors. Over the next 2000 days, Viberate will distribute 1.2 million dollars worth of VIB tokens. As more people contribute to the platform, the less coins gets distributed per person. As the platform gains in popularity, the value (and demand) of VIB tokens increases. Meaning, that Viberate has the potential to be a true source of income.
COO and co-founder, Vasja Veber, shared some stats about the income potential available through Viberate:
"Our top contributor has earned over 42,000 VIB, which translates to approx. 6.000€ at press time – not bad for roughly one month of work."
Not bad at all!
For us, by us
Founded by Slovenian techno DJ Umek and his managers Matej Gregoric and Vasja Veber, the trio are intimately aware of the current problems and demands of the music industry. Instead of continuing the comfy careers through touring and management, they came together to create Viberate in an effort to make the music industry an accessible and sustainable industry for future artists and fans. Through its Participation campaign, Viberate wants to gives everyone from industry professionals to music fanatics the opportunity to have a role in the future of music.
Veber explains the organizations passion for leveling the playing field:
"We believe anyone interested should be able to participate in shaping the future of the music industry...And we urge people interested in music to join us and become a part of the movement."
So what are you waiting for? Join the ranks of Viberate to establish a new paradigm for the music industry!
Start working in music today by joining viberate.com/participation!