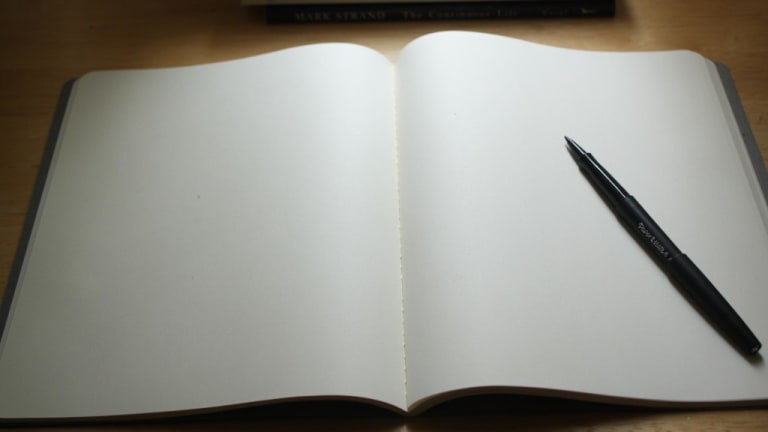 Here's How You Can Beat Any Creative's Worst Nightmare Like A Pro
Any creative's worst nightmare, but not a hard thing to beat!
Writer's Block is certainly one of the most common things that creatives everywhere face. Some might face it once in a while and for some, it's a constant battle which occurs more often than usual. 
In most basic terms, writer's block refers to the inability to create something which is either caused by forcing something or having a wrong perception about your results or what you want. Once you think you've figured out the pattern and you feel that you're finally through with this unnecessary blockage, it just comes back uninvited and you're like "ok, now what?" 
We did a piece last year and all those points still hold their weight, which you can read here. This piece will act as a follow up while adding more to how you can beat this creative block and get back to making what you like.
1. Don't Force Anything
You can make a 1 bar or a 4 bar loop, only to find yourself listening to that on a loop and not being able to move forward with it. Sure you can move forward with shifting/changing the notes to add some variation, but it will most of the time sound forced and usually bad. For me, a good idea is something that once you start working on it doesn't take hours to move forward with and usually sounds a bit complex, yet retaining a lot of the simplicity. 
Obviously, I don't start something with this point in my mind because this is usually a stepping stone towards falling back into writer's block. So, if you feel stuck, maybe try coming back to it after a few hours or the next day. If you still can't make anything good out of it, just skip it and start working on something new, because in this case, your brain is already over with that initial idea that you started!
2. Make Something During An Odd Hour
Making music with some routine can sometimes feel like a "job" which it obviously shouldn't feel like.
If you start feeling like this, your best choice can be to go a bit off-track. Just sit down and imagine a time of the day when you don't do anything but lie around. For example, how about you start making music the moment you wake up or immediately after you've had your breakfast or staying up all night or whatever works for you. Also, changing the location works too. If you have a separate studio, working in your room or if you have a home studio working in some other part of your home can help. It's all about changing the pace and your way of working. Creativity is not the easiest to understand, it's all about messing with your work structure so you can mess around with music so you can make something good!
3. Do Nothing Relating To Music
I know, it seems a bit contradicting because you're trying to make something and being advised not to make something sounds a bit odd. But, sometimes you don't have to make something in order to make something and this certainly works for me. 
If the above two or any of the steps that I mentioned in the previous article doesn't work, my last resort is to take a small week off from making music to clear my mind. In addition, I also avoid listening to any music to take any reference. Better yet, I'll listen to something totally opposite to what I'm making. Usually, it's a matter of few days when I can't hold myself and next thing you know, everything just comes out organically and doesn't sound forced. Taking a small break usually does the trick and helps me get back on track!
These are all the steps that I've used to help me get over this stupid thing known to the mankind as a "writer's block." We hope you learned something from this and the previous article on this subject and it helps you out in some way or the other!