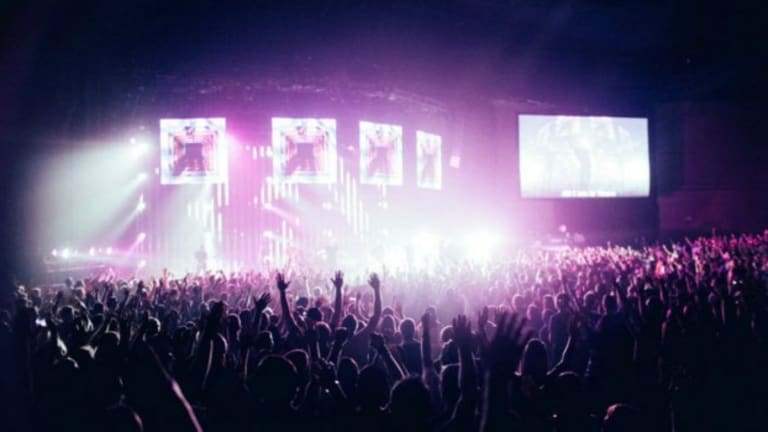 What is your Most Memorable Concert Experience?
You've heard ours, now be sure to share yours!
Everyone loves a good concert, but we all have that one show that really changed us. Whether it was how we looked at music, what we thought about an artist, or just created a nice memory to think back to; some shows really leave an impact. We asked some of the EDM.com staff to share some of their memories with us and below are the results!
My most memorable concert experience would have to be the first time I saw Getter. My best friend and I used to be obsessed, so we went all out and got there super early to hang on the rail. At one point we were on our way to the restroom, and he grabbed me and said, "wait a second" started headbanging in front of the water station to "Blood". Ever since, I knew our friendship was destiny.
I saw EPROM in Brooklyn for a special "Lights Out" show – no phones, complete darkness and a killer sound system. It was refreshing to remove the all the barriers between the audience and the music, ultimately creating a very intimate, sound-focused atmosphere. We get so caught up in all the digital distractions around us that we forget to truly connect with the music, and with those around us. All in all, the crowd was vibing, the music was thumping and it was an unforgettable experience.
In 2012 one of my favorite songs of the moment was "Blind Faith" by Chase & Status. I had been trying to see them for a long time, but hadn't had a chance until EDC Vegas. When they dropped it, I remember looking up at the starry sky at Neon Garden and realizing that moment was perfection.
Skrillex on his first Mothership tour was definitely my favorite show that I've been to. The lights were unlike anything I've seen at the time, and 12th Planet destroyed his opening set and brought out then-local artist Machine Gun Kelly. Skrillex put on one of the craziest sets I've seen to date, and then at the after party we got to hear some more music when he and 12th Planet played back-to-back!
As I told earlier, Electronic music came late in India and when the scene started booming here all the big names started coming! My favourite act at that time was deadmau5 and when it was announced that he'll be coming to Delhi in 2014, I just had to go! This was my first and hands down the most craziest concert experience till now. And what makes it memorable (and depressing at the same time) for me is, well, I got my phone stolen and some drunk dude puked on my kicks. But, nevertheless everyone was vibing and it was Holi (a big festival in India) the next day and he ended his set by saying "Namaste, you guys were fucking awesome and Sabko ("to everyone"), Happy Holi.
One of the most memorable shows I have been too was Justice during their 2012 AVD Live Tour. They were one of the acts that got me into dance music and it was my first time seeing them. The start of the show couldn't have started any worse as we waiting for the duo to come on late. The rain poured down on the outdoor venue and their equipment. I brought a sign that had melted but with the distinct sound of Genesis; the show started. I had never seen a live electronic act mix their music so well! The rain only came back once more that night. It appropriately came back as they played my favorite track; "Waters of Nazareth"! Seeing them that night has stuck out as one of the best shows I have ever been too! I recommend any fan of music to see them for their new Woman live tour!
There you have it! A look into some of our favorite shows! Be sure to leave your memory in the comments! We'd love to hear from you!