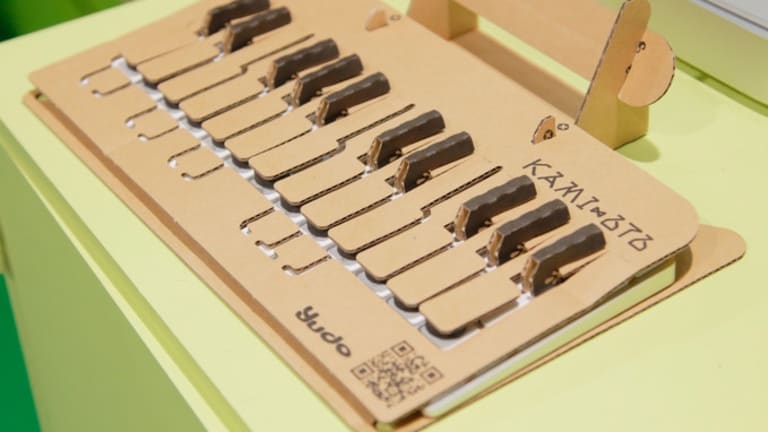 Create Your Own Cardboard MIDI Keyboard for Under $50
Plastic is so overrated anyway.
Ever wanted to build your own MIDI controller? Now's your chance! The minds behind the KAMI-OTO are raising money on Kickstarter to produce do-it-yourself kits that allow us to build our own MIDI keyboards out of cardboard. 
Inspired by origami, creating your own KAMI-OTO is as simple as folding the included cardboard and lining it up with the electrical board. The creator estimates that construction of the keyboard will take around 30 minutes, and everything will be pre-cut so all you will need to do is punch out the pieces. 
As of right now, there are two versions available, the Bluetooth and non-Bluetooth. Between $27 and $50, both of these units are a fun little project for kids and adults interested in music production.
You can support the KAMI-OTO and pre-order your own here.
H/T: Engadget