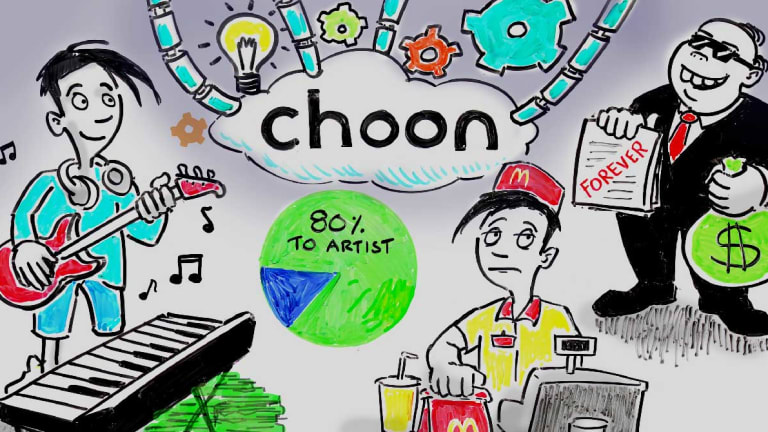 GARETH EMERY DELVES INTO BLOCKCHAIN-BASED MUSIC STREAMING WITH CHOON
Gareth Emery aims to challenge the current music-industry paradigm
There's no doubt that the music industry has changed substantially since the Internet first began to permeate our consciousness. MP3s changed the way that we thought about music ownership, while companies like Napster kicked down the door of file sharing; opening a Pandora's Box that could never close. As Internet speeds increased, YouTube, Soundcloud, and some newcomer named Spotify flipped the script by introducing music streaming effectively killing the download model.
Today, music is more accessible than ever. Collecting music – which at one time was a hobby for outcasts and audiophiles – has become par for the course as people the world over are introduced to artists before they've even released an album.
Enter, Gareth Emery.
The English DJ and producer aims to challenge the current music paradigm by introducing new Ethereum Blockchain technology with Choon. The blockchain-based music streaming platform hopes to solve the music industry's most fundamental problems by cutting out the middleman between artist and fan. Although it's touted that "there's no money in music," the reality is that there's plenty of money being made by the already-established 1%.
Using payment tokens called NOTES and features like "Smart Record Contracts", Choon hopes to free music contracting and licensing practice from industry bureaucracy. Although these days artists currently make the bulk of their money from touring, Emery wants to support the working artist who doesn't have the opportunity to tour regularly:
"This isn't about artists like me, who make a great living performing live, and clearly have nothing to complain about. It's for those who rely purely on music for their income, and who don't have touring to fall back on. It's brutal when I talk to young artists, who are getting tens of millions of streams yet still need to do a 9-5 job to put food on the table. It's no surprise so many of them give up."
Choon's music streaming platform will debut in early 2018, however, in December, cryptocurrency enthusiasts will have the opportunity to purchase NOTES ahead of the launch.

To stay updated on announcements you can head to www.choon.co.