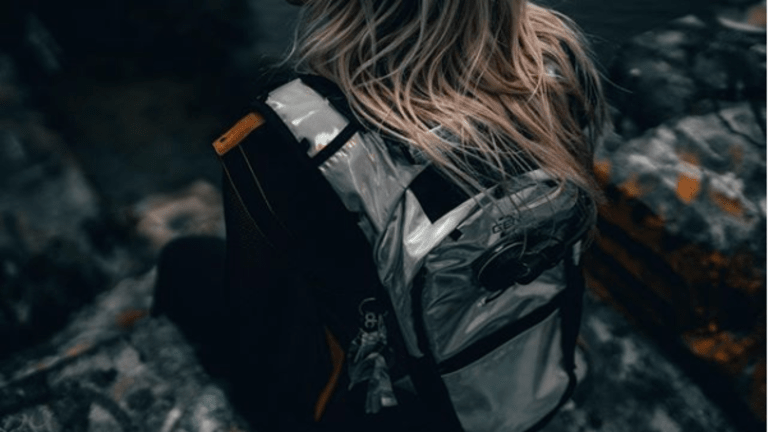 GenZ's New RaveRunner Pack is Your Festival Hydration Solution
Relentless Beats aims to stop festival theft by announcing partnership with GenZ.
Two of the biggest problems festivalgoers face are staying hydrated and safeguarding personal items from thieves. A new Conway & Conway study showed that one in seven people attending a festival experience theft, with expensive cell phones being the most commonly stolen item. Even at a completely cashless festival like Goldrush Music Festival, where wristbands are used for transactions, personal items are constantly stolen from unsuspecting festival attendees. In one instance, a thief made off with over 100 cell phones at Coachella Music & Arts Festival.
Leading Arizona-based EDM promoter Relentless Beats just announced a partnership with GenZ making the RaveRunner hydration pack the official festival bag for Goldrush. "Relentless Beats is happy to announce the partnership with GenZ, taking a strong stance against theft," said partner Jason Euler.
GenZ has come up with a solution to combat both of these issues: the RaveRunner. It's a splash-proof nylon hydration pack specifically designed to prevent theft. By designing the pack with zippers at the wearer's back, GenZ has made common festival theft extremely difficult to pull off. Items stored within the pack are guarded by the cutting-edge design and protected by the wearer's own back. Hidden pockets within the pack and straps also help to hide personal items. 
As for the hydration itself, the RaveRunner has a two-liter capacity to ensure the wearer can dance the night away without having to worry about stopping to rehydrate. The bladder of the pack is designed with the utmost simplicity in regards to refilling. One user even reported that he was able to unscrew the lid, refill, and screw the lid back on without even taking the RaveRunner off or opening any pockets. A three-liter capacity upgrade is also on the way.
The visual design of the pack is left up to the user, as any custom zip-on skin can be added to the pack to keep festival-goers looking sharp. Additionally, light-up EL wire and a patent-pending custom UnderGlow device can be added, bringing light and energy to the pack and making the wearer more visible to their friends. The battery-operated and rechargeable UnderGlow device has a sound-activated flash mode to sync up with festival sounds.  
Keeping one's cell phone juiced at a festival is almost as vital as the hydration the RaveRunner provides. Luckily, there is an add-on solar panel option available, so users can charge their phones while simultaneously drinking water and dancing.
GenZ founder Ryan Lange is proud to present the RaveRunner. "It is important to have a hydration pack dedicated to rave with. Even avid ravers have a fashionable water backpack," said Lange. "Getting a backpack with hidden pockets or an anti-theft hydration pack will provide you with a much more enjoyable experience for your next rave, travel plan, or hike." 
Providing a fashionable anti-theft hydration solution for festival-goers and beyond, GenZ's RaveRunner is the perfect companion for your next festival experience. 
FOLLOW GENZ:
Facebook: facebook.com/GenZOutdoor
Instagram: instagram.com/genzoutdoor
Website: livegenz.com