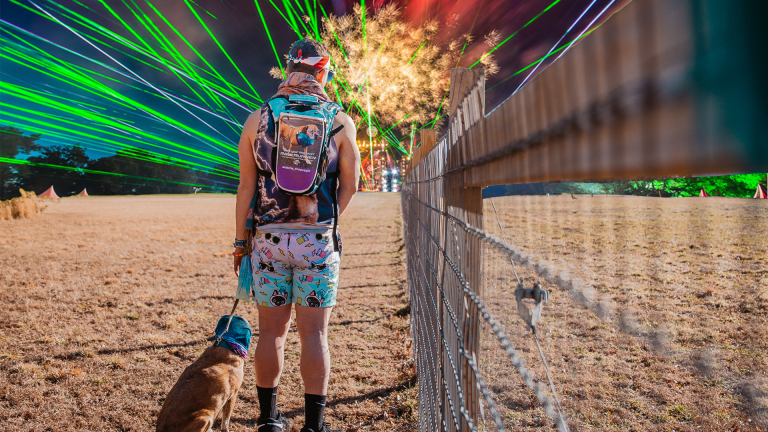 Athletes and Festivalgoers Create The Ultimate Hydration Pack: The RaveRunner
The RaveRunner by GenZ is a revolutionary, new hydration pack with all the essential features needed by the modern raver and festivalgoer.
An innovative group of athletes and music festival enthusiasts have come together to create the hydration pack for a new generation. The RaveRunner™ by GenZ™ is a revolutionary, new pack combining a variety of unique features that solve a multitude of problems within the outdoor gear and music industries.
The team at GenZ - a band of runners, snowboarders, hikers, bikers, motocross riders, rave enthusiasts, concert-goers and the like - were frustrated by the design of their current hydration packs. Plagued by theft, inconvenience, and flat-out boring design, the team decided to build a better pack.
They found that music festival fans were standing in frustratingly long water refill lines, and were having difficulty remaining visible at night and easily identifiable for their friends. In every instance, the standard hydration packs offered no individual customization or any other easily attachable, eye-popping animation. Team members sewed patches onto existing packs as well as EL wires to stand out, find each other in a crowd, and jazz up their gear. Bulky packs were also a problem. 
After identifying these shortcomings, the GenZ team determined that a pack with a depth greater than three inches would catch on other people when in a crowd. Theft was the biggest problem of all, with over 400,000 people falling victim to pickpockets daily around the globe and, according to an aggregate study by Cooney & Conway, one in seven at the average music festival.
Introducing RaveRunner™, the hydration pack of this generation that solves all of these problems. Features include:
Anti-Theft Design
Customizable Skins Design by YOU
Easier and Faster Refill
Loops to Thread EL Wire
Detachable, Patent-Pending Underglow Technology
Easily Accessible Chest Pockets
Hidden Pockets
Combining all of these features into one hydration pack, Team GenZ guarantees you a better, more enjoyable outdoor experience. Wherever your next adventure takes you, be sure to bring a RaveRunner™.
The Mission of GenZ
Create, innovate, and hydrate the people of this generation.
FOLLOW GENZ:
Website: livegenz.com/
Facenook: facebook.com/GenZOutdoor