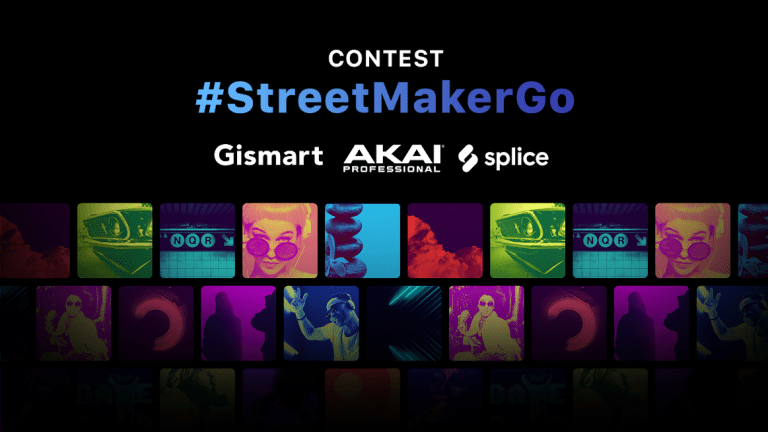 Gismart Teams Up with Akai and Splice for #StreetMakerGo Contest
Another huge contest from the developers of Beat Maker Go.
You may recall when early in the year, Beat Maker Go app developers Gismart joined forces with The Chainsmokers on an official remix contest. What music lovers came up with inspired them so much that they simply had to do another. This time around, they've partnered with Akai and Splice on a contest called #StreetMakerGo.
The Contest
What sets this contest apart from the one that came before it is that this time, participants have Splice's #StreetMakerGo sound packs at their disposal. Collections of samples like "Chill Trap," "Classic Hip-Hop," "EDM," "LoFi Hop-Hop and "Trap" will give entrants the tools to craft highly addictive soundscapes on the fly.
More importantly, the #StreetMakerGo contest is meant to pay homage to the rich traditions of beatmaking while giving aspiring producers a hands-on opportunity to experience its cutting edge.
To Enter
#StreetMakerGo contest entrants must record a video of a performance using the app's aforementioned sound packs in an outdoor setting. Then, they must upload it to Instagram. Expert judges from Splice and Akai will then choose the finalists and prize winners from the video submissions.
In order to be eligible, contestants must include the hashtag #StreetMakerGo in the caption for their upload. This is how the judges will find your video so make sure not to forget this part!
The Prizes
The grand prize winner will receive a brand-new iPad Pro. In addition, their winning submission will be seen by millions of Beat Maker Go users.
The users who submitted the three first place entries will receive Akai Professional's MPD218 midi-over-USB pad controller. This piece of equipment is a must have for producers, DJs and creators across the musical spectrum.
The three second place winners will each receive a yearlong Splice subscription. This will grant them access to royalty-free sounds and samples that will give them an edge on other producers every time they open up a DAW.
The best news of all is that winners aren't the only ones who will get something! Splice has announced that all entrants will receive a complimentary month of their services.
Gismart's #StreetMakerGo contest will commence on October 9th, 2019 and run for four weeks until winners are selected. Download the app (on iOS and Android) and brush up on your controllerist skills to get ready to compete.
GET BEAT MAKER GO:
Website: gismart.com/beatmaker
iOS Download: itunes.apple.com/us/app/beat-maker-go-make-music/id1141835258
Google Play Download: play.google.com/store/apps/details?id=com.gismart.drum.pads.machine