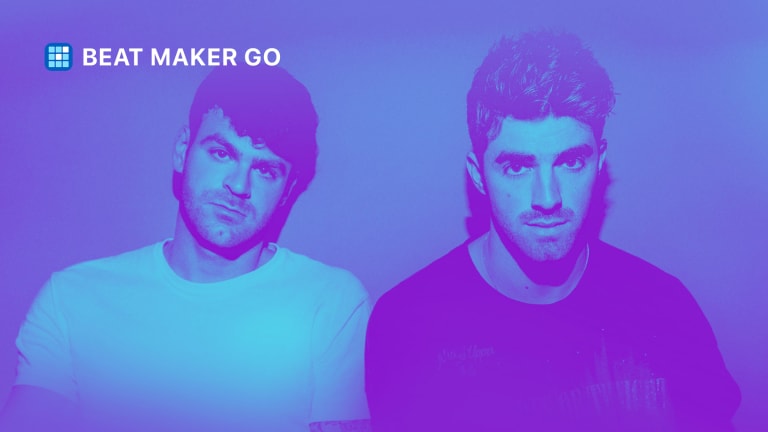 Gismart & The Chainsmokers Announce 'Beat Maker Go' Remix Contest
Remix Competition Alert! Beat Maker Go partners with The Chainsmokers to launch an exciting competition for upcoming DJs and producers.
Music app developer Gismart recently partnered with legendary EDM duo The Chainsmokers to bring fans closer to the artists they love, and to inspire a new wave of talent to create music with their app Beat Maker Go. As part of this partnership, the app has been transformed into a hub of Chainsmokers-themed creativity, allowing artists to use signature sounds straight from their hit records in order to create new and highly unique beats. You can read full details regarding the partnership here.
The Remix Contest
EDM Lovers - It's time to put your beat-making skills to the test for the opportunity to win some incredible Chainsmokers-themed prizes!
Pitted against each other for the ultimate prize, fans must record and share remixes of their favorite songs by The Chainsmokers. Through Beat Maker Go, each participant can use every tool at their disposal to manipulate, tweak and create unique tracks. Don't be afraid to let your creativity shine, because the duo is looking for something new, exciting, and unexpected!
To Enter
In order to enter the competition, download Beat Maker Go on the App Store or Google Play, and then follow the instructions below:
"Boot up the app and head over to the category titled 'The Chainsmokers' and pick your favorite track. Here, you'll have all the tools you need to create your remix! Once you're happy with your track, tap the 'record' button and lay it down. Then, when you're satisfied, save the track to your library and share it on social media using the hashtag #BeatMakerGoContest.

Don't forget the hashtag! If you miss that, we won't be able to find your mix and your entry will not count. So, get mixing and get sharing. In two weeks we'll be announcing our top three remixes and the winner."
The Prizes
First Place: The grand prize winner will receive a signed vinyl record from The Chainsmokers.
Second Place: You will receive an official set of The Chainsmokers drumsticks as well as an official roses T-shirt.
Third Place: You will receive an official branded cap fresh from The Chainsmokers.
Download Beat Maker Go and put your mixing skills to the test. Good luck!
GET BEAT MAKER GO:
Website: https://gismart.com/beatmaker/
iOS Download: https://itunes.apple.com/us/app/beat-maker-go-make-music/id1141835258
Google Play Download: https://play.google.com/store/apps/details?id=com.gismart.drum.pads.machine