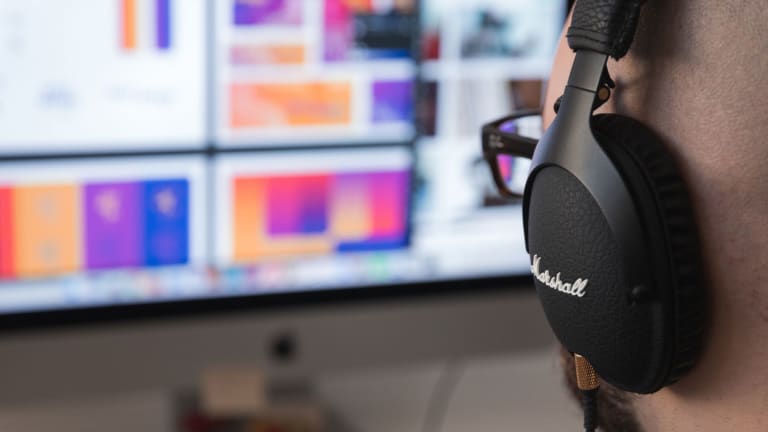 How to Make Money as a Musician Creating and Selling Stock Music
These are some of the top tips and tricks for making money as a musician by creating stock music for music libraries
Are you a musician? A composer? Looking for a way of supplementing your income by creating music for video projects but don't want to deal with every producer independently? Working with a Royalty Free stock music library may be the best, most efficient way of making money as a musician, creating and selling stock music.
Composing for production music libraries requires a fairly specific way of working in order to stand out. Take a bit of time to learn what producers and content creators are looking for so you can deliver great results every time, and grow your business as a composer.
Composing for the Edit:
Probably the most important lesson here is that when writing music for a stock library, you should plan for the edit.
Essentially, no editor is going to be able to just drop your track directly onto their project without changing it. They will want to extend sections, reduce sections, make sure the logo comes in at the right moment, and ensure the crescendo or key change hits the video at a relevant time.
Make it easy for them to do this by including easily repeatable phrases that can be removed or looped without issue in the edit.
Create Multiple Cutdowns:
Make more than one version of your track. It happens all too frequently - an editor or producer finds the perfect track, but it's two minutes too long. They only need it for a 30-second ad, and it's been built in a complicated way that makes it too time consuming or even impossible to cut down.
To maximize your chances of having your music licensed, create several different mixes of the same track. For example, you would create a full version, a 60-second version, a 30-second version, a five-second sting, and so on.
By taking the key elements and motifs and just reformatting that into shorter tracks that can be used easily across different projects, you're setting yourself up for success. Give editors and producers more to work with - if someone likes your music, they'll want to find the perfect version of that track without having to edit it themselves.
Avoid Conflict of Vocals:
Many producers searching through music libraries will be looking for background music for a video project which will have dialogue in it. Although vocals have a place in some projects, the majority of creatives will be looking for a track without vocals.
Give them what they want by creating versions with different combinations of instruments. If your track has vocals, create a mix without them too. If your track has a prominent high hat or some other instrument that stands out, create versions without them to give editors plenty of options and increase your chances of getting licensed.
Provide Multiple File Types:
Most music libraries will stipulate exactly what kind of file types they need you to upload but export a few versions anyway to be sure. Generally, a combination of MP3 and WAV files at a variety of bit rates will do you a lot of favors.
Optimize Your Content:
Ultimately, competition in music libraries can be very high. Do what you can to stand out and make producers' lives easier. That includes labeling your music correctly when you upload it, as well as naming it something memorable and descriptive.
Ensure you are using the correct tags and the appropriate meta-data in order to relate to a theme, emotion, instruments, BPM, genre, and all the other aspects that content creators will be filtering by in their searches.
---
The main takeaway here is to help content creators. As a composer, it can be easy to fall into the trap of creating music that you like and leaving it at that. Consider what is marketable in the music library and stock music space.
Create different versions of the same track, make it loopable, compose music with the edit in mind, and you will find your tracks are licensed by producers much more often than if you were to just post up your masterpiece and call it a day.
Do a little bit of extra work up front and you'll soon be making money creating and selling stock music.
FOLLOW MOTION ARRAY:
Vimeo: vimeo.com/motionarray
Twitter: twitter.com/MotionArray
Facebook: facebook.com/motionarray