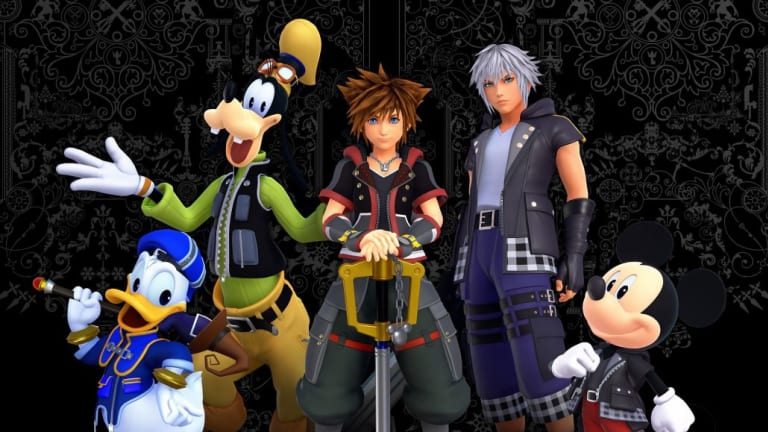 Skrillex Says his Collaboration with Hikaru Utada for Kingdom Hearts III was a Dream Come True
Kingdom Hearts III is now available worldwide
Kingdom Hearts III is officially out and fans of the series are hyped. The 11th game in the Square Enix and Disney franchise is known for its amazing musical composition, and this rendition holds up to the series' long-running standard. The composer, Yoko Shimomura, has delivered powerful theme songs throughout the game's history. The last two installments have been under the direction of Japanese pop singer, Hikaru Utada, who wrote and recorded both tracks. This year, she tagged in legendary electronic producer Skrillex (real name Sonny Moore) to deliver the instant hit "Face My Fears."
According to Moore, it was much more than a business opportunity. "It sounds kind of crazy, but I always said 'I want to do the theme for Kingdom Hearts one day," he told The Verge. "I told myself that as a kid. I was just such an absolute fan of [Hikaru Utada] and the games, but that was like a dream of mine."
Moore was playing a heavy metal festival in Germany when he first met Utada. Two years she proposed the idea of him remixing the new original theme for Kingdom Hearts III, "Don't Think Twice." The track ended up not working out and the two decided to release an original instead.
"I started with these piano chords, and we wrote it in about an hour," Moore said. While he was making the track, he soundtracked his work with the old game trailers. "I was actually editing and like composing the drop and the beat to all that stuff."
Moore's been a fan of Kingdom Hearts forever, and he says he's beat both of the previous console games, Kingdom Hearts, and Kingdom Hearts II. "I just really think it's a perfect sort of blend of action and RPG," he says. "It's like a fantasy" as though "what if fucking Batman and like... Spawn had a movie together." 
...But even though he's a fan, and even though he produced Kingdom Hearts III's theme song, Square didn't give him a copy of the game. "They didn't give me that shit yet," he says. "I'm on the waiting list just like everyone else."
The track has seen wild, viral success online since its release. According to new chart data, Moore has broken into the Billboard Hot 100 with "Face My Fears." The producer hits at No. 98 on the chart.
You can stream or download both the English and Japanese version of "Face My Fears" by Skrillex and Hikaru Utada here and purchase Kingdom Hearts III here. 
FOLLOW SKRILLEX:
Facebook: www.facebook.com/skrillex
Twitter: twitter.com/Skrillex
Instagram: instagram.com/skrillex
SoundCloud: soundcloud.com/skrillex
FOLLOW HIKARU UTADA:
Website: utadahikaru.jp/en/news
Twitter: twitter.com/utadahikaru
Instagram: instagram.com/kuma_power