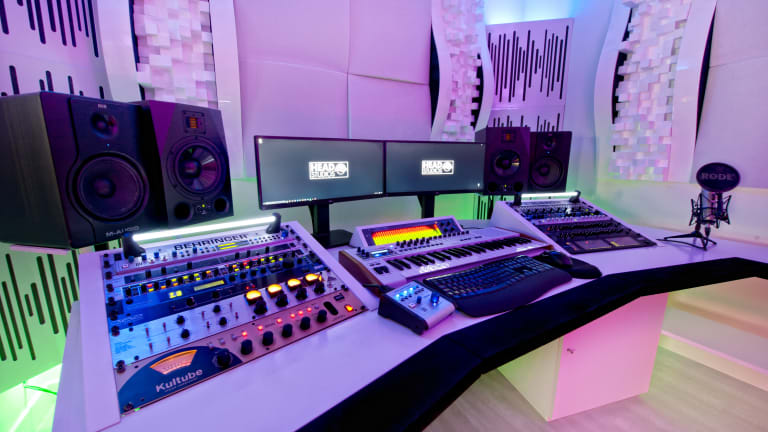 Head Studios: Every Artist's Dream With A Full Suite of Services
Head Studios offers mixing, mastering, track placement and promotion, as well as graphic design, studio development, video production and more.
Providing a modern and fully equipped recording studio for artists and music industry professionals from all around the world, the brand new Head Studios is a world-class professional studio and music services company based in Turin, Italy. 
Head Studios offers a wide variety of professional services, as well as the opportunity to work directly with a team of veteran musicians, producers and sound engineers, as well as experts across all fields of the music industry.

When asked about the importance of a professional recording studio, the Head Studios team said:
"...A good studio is crucial for upcoming DJs and producers; it is very important to have a comfortable place where you can sit and relax before making music. You can make good music with a normal laptop on the road (as I always do), but when it comes to finalizing the tracks, I need a studio with the best speakers, great acoustics, and high-quality instruments."
Built and operated by a team of highly qualified personnel, Head Studios offers everything from WAV mastering and stem mastering, all the way through the full production process. 
On the ultimate goal behind Head Studios, owner Luca Testa says:
"Head Studios... was born to help up-and-coming DJs and producers build and develop their careers. We are a team of five people, and everyone has their own job and expertise. I personally focus on all the technical stuff i.e. mixing/mastering/production/recording, and the rest of team is focused on all the other services that we offer, such as track placement, promo services, finding singers and songwriters, and more. I'm really proud to have such a great team!"
Well-recognized experts within their field, Head Studios have already worked closely with dozens of high profile artists and record labels such as Armada Music, Dim Mak, Panda Funk, Mad Decent, Ministry of Sound, Ultra Music, Spinnin' Records, Revealed Recordings, MixMash Records, Toolroom, and many more.
You can peruse the list of songs they've worked on by checking out what they've reposted to their SoundCloud account, and be sure to visit the Head Studios website for more information on all that they have to offer!
H/T: WeRaveYou
Contact Head Studios:
- Email: info@headmusicstudios.com
- Phone: +39 0116995138
FOLLOW HEAD STUDIOS:
Website: headmusicstudios.com
Facebook: facebook.com/headmusicstudios
Instagram: instagram.com/headmusicstudios
SoundCloud: soundcloud.com/headstudios