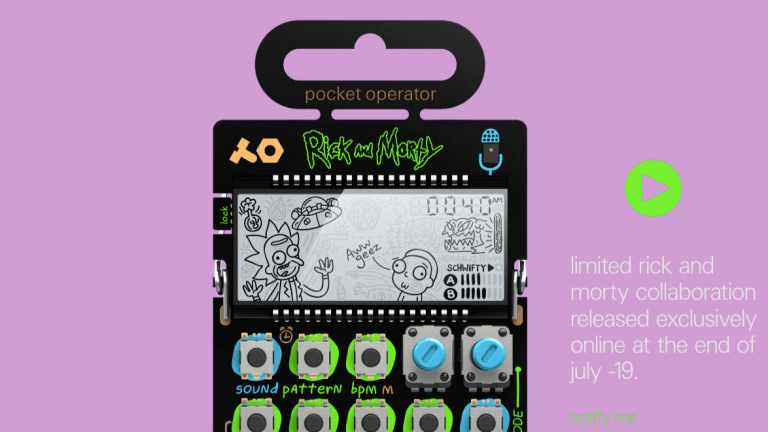 Rick and Morty-Themed Synthesizer to Arrive by Way of Teenage Engineering
Rick and Morty fans with a flair for music production will soon have a new toy.
Teenage Engineering has found a way to combine two of the things you love: electronic music and Rick and Morty. The Swedish electronics manufacturer has announced the release of a mini synthesizer called the PO-137 that has been inspired by the mature audience-geared cartoon show.
The Pocket Operator, as they call it, will have an animated LED screen as well as 120 minutes of sample memory, an alarm clock, and a folding stand. In addition, programmed into the device are samples recorded by Rick and Morty co-creator Justin Roiland himself, such as the character Rick's iconic catchphrase, "wubba lubba dub dub."
Teenage Engineering is known for a variety of outside-the-box home electronics. Last week, the company collaborated with American software developer Panic on a handheld game console called the Playdate.
The PO-137 is due out at the end of July 2019, according to the Teenage Engineering website. Sign up for notifications here.