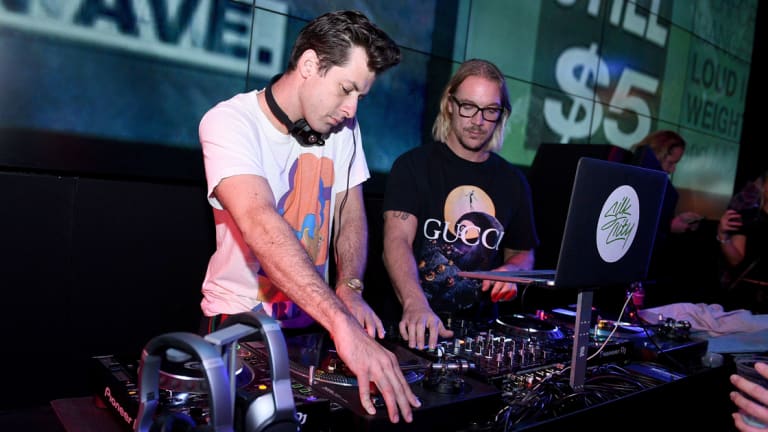 Silk City Puts Their Stamp of Approval on AKG's Newest Wireless Headphones [Interview]
Find out what makes the AKG N700NC Silk City's go-to headphones.
Since 1947, AKG has been delivering the most superior sound in the world, so it's no surprise that their newest line of headphones accomplish that and more. AKG's latest noise-canceling wireless headphones, the N700NC, embody this passion for engineering the purest high-end listening experience. 
Providing music enthusiasts with studio-quality sound for up to 20 hours on a single charge, these headphones also allow users to control how much surrounding noise they want to let in with the simple push of a button.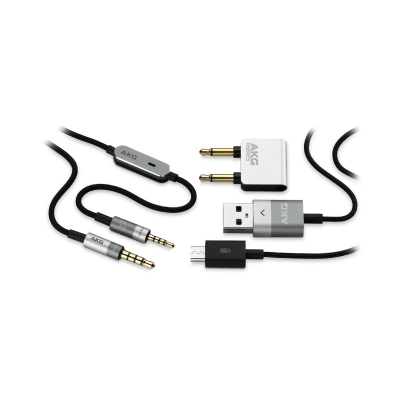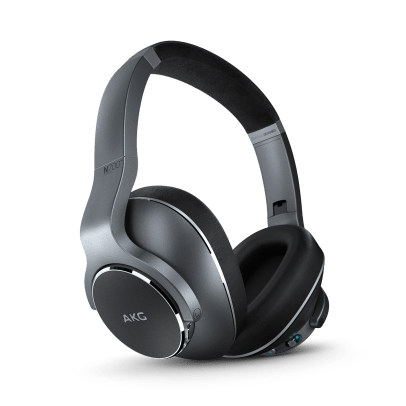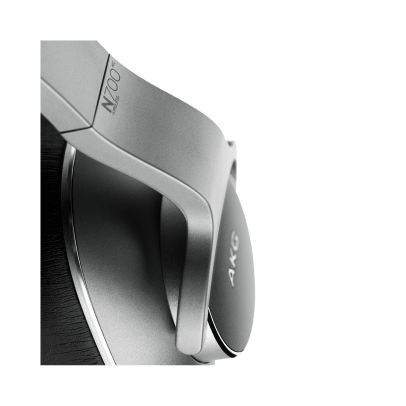 Last week at Samsung 837 we had the opportunity to test out the N700NC and AKG's other new headphones, the Y500 and Y100, at their special event with Silk City and each definitely held its own when it came to its studio quality sound. 
Perfect for the casual music listener, the Y100 wireless in-ear headphones fit in your ears just right and are great for commutes or just sitting at home relaxing. For millennials and music enthusiasts the Y500 would probably be your favorite. These on-ear headphones have the super awesome automatic play and pause feature. When you take off the headphones it automatically pauses whatever is playing, and then when you put them back on it picks up where you left off. 
And of course, nothing beats the N700NC. It's definitely our favorite because of its adaptive noise-canceling feature. For those of us in the hustle and bustle of New York City, it's wild to hear the difference when you turn this feature on and off. If you're a hardcore music fan who loves to tune out the world and be completely entranced by music, these are the headphones for you.
The N700NC headphones are so great that they even won over Silk City's Mark Ronson, whom EDM.com had the opportunity to interview at the event. When it comes to headphones, Ronson has to have the best studio quality sound. Having Mick Jones, a member of the the legendary rock band Foreigner, as a step-dad, he had always been exposed to the studio life and he still thrives in it today. Referring to himself as a "studio rat," Ronson told us why AKG headphones and the N700NC are so vital to his studio workflow and personal life along with giving us an insight into his music.
EDM.com: You started this collaboration project with Diplo, how did you guys come to form Silk City?
Mark Ronson: Diplo and I met probably 18 years ago in Philly, I don't even know if he was Diplo yet. And we met through some mutual friends and we were both really into digging into old records and stuff. Then through all the stuff he did with Major Lazer and his solo career and all his productions, I was obviously a fan and I felt psyched for him because he was blowing up and I feel it was probably fairly mutual. Whenever we crossed paths, we'd always have a good time talking about music, maybe doing something, but it never really happened until about a year and a half ago. I think we were just, enough messing around, let's put some time in the books and let's go into the studio for a week and see what happens. I think that we get on good and it was like very low expectations, it wasn't like let's go in and make a bunch of bangers, it was like let's go see if this is fun, see if we like what comes out and we did. The thing that we made probably the first day really was the track that became "Electricity" and then a whole bunch of other stuff.
So what's the creative process like when you're in the studio with Diplo and you're making tracks like "Electricity?"
I think he just fired up some drums on Ableton and I just got on the piano. We were at my studio and we have a lot of old analog gear, synths and pianos and, you know, he makes all the stuff on the laptop so it was a nice coming together of worlds. And we just put a mic on the piano and just started playing some chords over a beat that he had and he really liked the chords, we all did. So we were like, "Oh cool," and then our friend Diana Gordon started singing some melodies and we were like, "Oh those are good too." Then my friend Romy Madley Croft from The XX heard the demo with the melodies and she really loved it and was like, "Oh I got an idea for some lyrics for this." And finally Dua Lipa came in and helped us finish the lyrics, did some amazing vocals, obviously background arrangements and that's how the song was done.
What was your favorite part of the song to work on?
I think my favorite part is probably the bridge, like the breakdown in the middle because it has the most kind of slightly psychedelic soul chords in it, but I really love the whole song. I mean it is one of those songs and, it doesn't really happen a lot with me, that I actually can listen to a whole song I made from start to finish. And really enjoy it and not find fault with it. From everyone's contribution, the chords, the music, the lyrics, the melody, the production, that one I really do love it.
Is it weird listening to your songs on the radio?
Actually I just landed in New York and you know I used to grow up going to school and listening to Z100 every morning. I asked the driver to turn it on to see if it would come on, but unfortunately the 20 minutes I was in the car, it didn't come on. There is that thrill, like I remember the first time I ever heard "Uptown Funk" on the radio. I was in the back of a cab in New York. And, even though I didn't hear it in the taxi, I went to Chelsea Markets and I went into the butcher place and "Electricity" was playing on the radio. And I was like to this guy in his butcher apron, "I wrote this song" and he's like, "Nice one." It was kind of a New York moment. 
"Uptown Funk" is one of your biggest hits, what's the story behind it?
I had worked together with Bruno Mars on his second album, so I co-produced Locked Out of Heaven and a few songs. When it was time to work on my album, obviously he's one of the most talented producers/singer-performers I know, so I was definitely like hey Bruno I need you on this. And so one night we went in the studio and we just started jamming on instruments, Bruno was on drums, I was on bass, Jeff Bhasker was on keys and sort of "Uptown Funk" was born out of that jam session. But you know we're all perfectionists and have different tastes and everyone has different ideas about how the song was supposed to be so it actually kind of took 6 months to finish that song because we wanted it to be perfect or something that we all thought was great. That was something that was Bruno and Phil Lawrence from the Smeezingtons, if you ever see Bruno perform, it's the guy with the glasses who's always right next to him, he writes all the songs too and you know those guys are just so talented, it's crazy.
We hear you're a big fan of AKG products, do you use their headphones when working in the studio? 
Well, they're amazing studio monitors, so I absolutely use them for the studio, for monitoring, for singers when they're doing vocals. They have such an amazing lineage. You look at any cool picture in the studio in the 70's or 80's like Stevie, Quincy, all these OG's wearing them. They just have an amazing sound. It's very pure and honest. It doesn't lie to you and give you bass that's not there. And they're not only good for studio monitors, but they're obviously great for traveling headphones. I use them on the go because a lot of the times I don't work as much on the laptop as maybe Diplo, but I'm always having to monitor mixes, tweak things and do stuff. So I need the headphones that I listen to, to be like studio quality stuff, so I like having the AKG's when I'm on the road too.
You know everyone has a go-to song they listen to on their favorite headphones, what's yours?
There's a couple of things because obviously there's a lot of music from the 70's like Steely Dan and Stevie Wonder that's like incredibly well recorded and I love listening to that, but if I can't play a new hip-hop track with eight-o-eights and have it also sound good in the headphones, it's sort of no point. Maybe the song "Off The Wall" by Michael Jackson, "Pegged" by Steely Dan and then for something more modern I would listen to Tame Impala or something. 
Have you tried their new N700NC headphones? 
Yes, I've tried them. They're amazing.
What's your favorite feature about these kinds of headphones?
Just the sound, that's the most important thing to me. I think the most important thing about headphones now, because we're all on the road so much, is that you really need something you can rely on. Like when you're in a hotel room, if I'm monitoring mixes for my new album I need to know if it sounds the same there as it does on the nice speakers at Electric Lady. So that's the main reason I really love the AKG's. 
So everyone's wondering with the amount of songs you've released as Silk City, are you guys going to release an album soon?
Hopefully, we have a lot of other great songs that we're all really fond of. Obviously Wes has so much stuff going on with Major Lazer and I've been working on my record as well, but I would like to put out an album because we have 4 or 5 other songs that I really love and that really sit together. I was really excited to come out with "Only Can Get Better" as our first song because that was a really nice way of setting the tone and referring to some of the house music that we really like. We always knew that "Electricity" would be the bigger pop single, but it'd be really nice to fill in the dots with some of the album tracks too. 
Is there anything else next for Silk City other than a possible album?
For Silk City, no. I mean we have a single sort of on deck, but I guess we just have to get back in the studio. 
Follow Silk City:
Facebook: facebook.com/SilkCityMusic
Follow Mark Ronson:
Website: markronson.co.uk
Facebook: facebook.com/markronson
Twitter: twitter.com/markronson
Instagram: @iammarkronso
YouTube: youtube.com/user/MarkRonsonVEVO