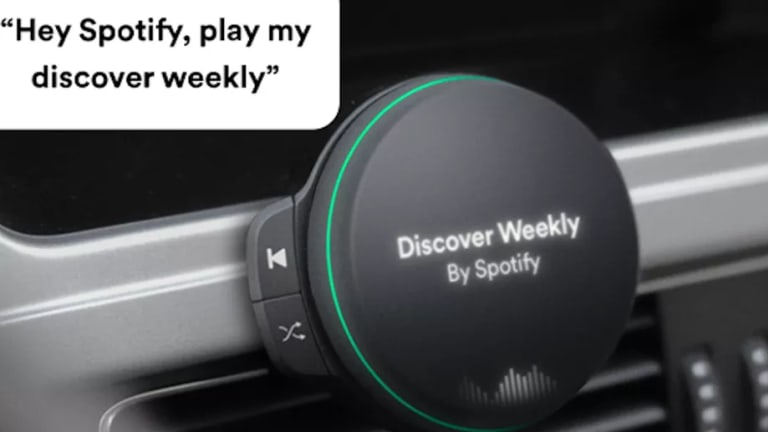 Rumors Suggest Spotify's Big April Announcement is an In-car Music Player
This would make road trip playlists that much easier!
Just days after their recent IPO, several publications have found reasons to believe Spotify is getting set to release a voice-controlled, in-car music player. 
Some Spotify users have shared pictures on Reddit of notifications they received, alerting them of the new device and how to order it. One user mentioned the device will be $14.99 a month and is 4G equipped with built-in Amazon Alexa voice control technology. The user claims that he saw the pop-up once and can no longer find the same page in his app.
According to The Verge, Spotify has posted job listings for hardware projects, so these rumors seem at least plausible.
Spotify is set to announce their latest project April 24th in New York City. Engadget was contacted by a Spotify representative and was told the event is simply a "news announcement". Although there are convincing reasons to believe these rumors are true, we should practice cautious optimism for any news on this device.   
Stay tuned later for our coverage of the announcement later this month.