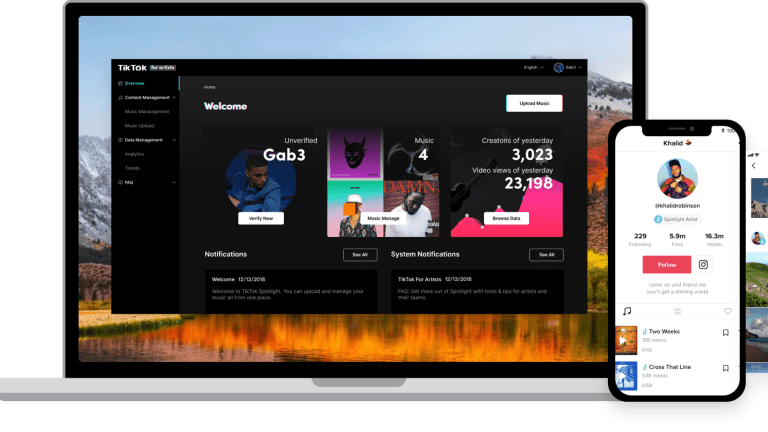 TikTok Unveils Artist-Focused App for Uploading Music and Tracking Analytics
TikTok for Artists has made it easier for artists to gather information on their uploaded music.
The popular social media network TikTok has unveiled their TikTok For Artists platform. While it's a way for artists to get their music on the site easier than ever, the new service will also give artists detailed analytics on their uploaded tracks. 
With the software, users will be able to use the provided data to monitor trends and maximize engagement with their content. Along with the statistics, the portal will allow artists to manage their content more easily than what's currently possible with the base application.
This is great news for those looking to get their music heard on the massively popular app. Songs like "Old Town Road" by Lil Nas X have found massive success from the user-created videos, while in the EDM realm, "Griztronics" by GRiZ and Subtronics has become one of the hottest songs with users as of late. 
The TikTok for Artists platform is available now. To sign up and get started, you can head over to the website dedicated to the new portal here.
H/T: Beebom