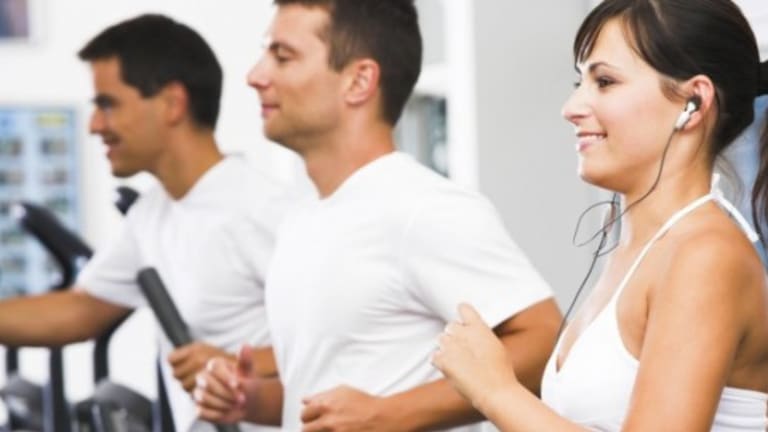 Top 5 Workout Headphones
What Are The Best Headphones for Working Out??
With its hard-hitting basslines, epic drops and uplifting melodies, electronic music has been pinned as one of the best genres to listen to when at the gym. The right EDM tune can increase your energy tenfold helping you workout harder, better, faster, stronger. However, you can't rely on music to keep you going if you don't have the right listening gear.
Here are five in-ear headphones that can change your workout experience for the better:
1) Jabra ROX Wireless
Price: $71.99
Specs: Immersive Dolby® sound, wireless controls, life proof, battery-saving power magnets
The Jabra ROX wireless in-ear headphones deliver high-definition sound with powerful bass (something that can be hard to find with earbuds). Wireless controls allow you to manage music and phone calls directly from the earbuds. A solid steal construction allows these impressive earbuds be guaranteed life proof, dust- and weather-resistant. Designed to lock in and not fall out, the Jabra ROX offer optional ear wings, are easy to pair with your phone and even have power-saving magnets so you can count on them for even your longest workouts.
2) Monster iSport Intensity
Price: $69.99
Specs: Noise cancelling circuit, sweat resistant, open design, Apple friendly
The open design of Monsters' iSport Intensity in-ear headphones are perfect for any outdoor runner who wants to still be able to hear their surroundings such as oncoming traffic. Monster also manufactures Beats By Dre, so the sound quality is actually pretty decent for the low price of $69. These headphones are also ideal for iPhones due to the Apple-friendly inline remote and microphone offering both convenience and an easy way to balance your music and phone calls during your workout. The Monster OmniTips are also a nice option for sensitive ears as they are designed to sit comfortably in your ear canal.
3) Audio-Technica ATH-CKP500 SonicSport
Price: $44.95
Specs: Anti-tangle cord, water-proof, 100dB, 2 foot headphone cable
The Audio-Technica ATH-CKP500 SonicSport in ear headphones are the best bang for your buck with uninterrupted sound at a minimal cost of $45. The secure fit of the wrap-around technology mimics the Beats By Dre style, at a much lower fee. These in-ear headphones also come with both form-fitting and ridged pairs of silicone tips, leaving it up to personal preference. The total plastic design is also water-proof, offering a durable selection of workout headphones. Lastly, it's asymmetrical cable makes the right earpiece slightly longer, allowing users to wear the longer cord around the back of their neck.
4) Bose SIE2/SIE2i 
Price: $149.95
Specs: StayHear tips, TriPort acoustic structure, sweat and water-proof, free arm band
Accompanied by a complimentary Reebok armband, the Bose SIE2/SIE2i series is a great option for any athletic music fan. The sweat-resistant, in-ear headphones offer a comfortable fit inside and out. The StayHear tips also serve a higher purpose of holding onto the ear, giving the user complete freedom to focus on their workout. Bose also included an inline remote and microphone to connect to any iPhone, alongside Bose's top-notch sound system. The TriPort acoustic structure keeps out moisture, making these in-ear headphones a durable, long-lasting option.
5) Jaybird Gear BlueBuds X
Price: $126.00
Specs: Voice prompt, sweat resistant, Bluetooth, volume control, compact size, wireless
Jaybird Gear offers the most compact selection sitting at a lightweight size of just 0.5 oz. The BlueBird X series is the manufacturer's high-grade option for a fair price of $126.00. The lightweight, wireless design allows for a secure fit with optimal comfort. These headphones have an inline remote and microphone to make phone calls and also offer Bluetooth connectivity for the ultimate wireless experience. The BlueBird X in-ear headphones offer a flat cord design to deter tangling and a decent battery life as well. The wing attachments also conveniently keep the headphones attached to your ears at all times.

Purchase here.
Cover photo via Headphones100