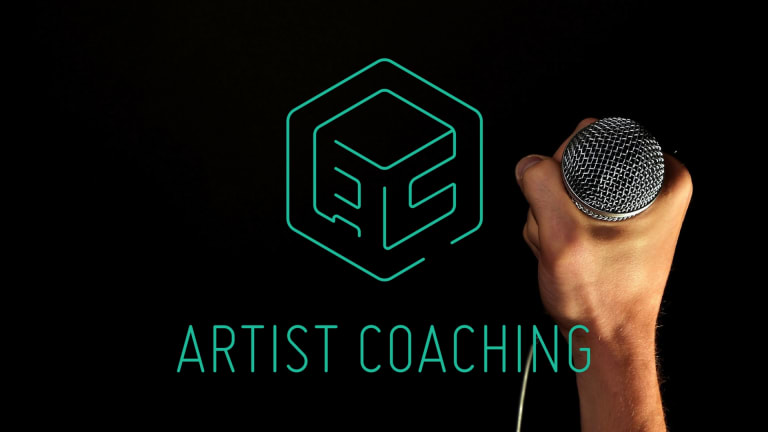 5 Things You're Doing That Prevent You From Getting Your Music Signed
You may be self-sabotaging your own music career.
We all know the feeling. You spend weeks, even months, crafting the perfect track. You're excited at the prospect of getting this track out there and having it finally be your "big break". You dig for the e-mails of record labels, influencers, managers, (or blog writers) to try to get your track noticed.  After all your work, you craft the e-mail and hit send knowing that as soon as someone listens they'll love what you've created.
Except...you never get a response back.
You may be asking yourself why this keeps on happening or what you are doing wrong.
It's one of the most frequently asked questions during my Facebook live sessions and drove me to write this all down so it's here to read, share and love. 
Are mailboxes just being spammed with loads of new music and label managers can't keep up with the number of promos coming in? Is there something you are doing wrong? Is there a reason why they aren't checking your emails? Or is it true that labels just stopped checking their inboxes? Let's find out.
In the last few years, I've been active on both sides of the line. I've been an international DJ for ten years, I've released music on labels such as Revealed Records, Spinnin Records and Toolroom. I've spent several months being a Product Manager on other labels in this industry and I even have my own label Dubbed Records. You could say that I have experienced both sides of the story. Both as an artist, trying to get my music signed to a small or big label and as a product manager/label owner trying to find the next big release...so I know a thing or two about getting through that inbox.
Over the years, I discovered that there were a few things that consistently went wrong with the majority of the emails that I sent or received. When sending your music to a record label  there are a few things that are a definite DON'Ts. That's what I'm gonna show you today.
1. DON'T Tell Your Life Story 
We live in a world where everyone is busy. Some people don't even have time to meet with their friends or relatives. Everything we do is getting more efficient on a daily base. Don't tell me that you think the internet is down when the website takes longer than 0.3234 seconds to load. People are busy and have no time for bullshit!
That's why this is the first Don't. It's good to send a personal email about your track but nobody has time to read your life story. Try to keep it short and simple. Insert all the information the label manager needs to know and be kind. Label managers have feelings too, so there's no reason to treat them like a robot.
2. DON'T Send Attachments
Imagine being a label manager(seriously, take five minutes and think about how that would work out). 
You're running a record label, maybe even two! You are in charge of the agreements, planning, contact with artists and management and loads more. Sometimes you have to visit an event such as Amsterdam Dance Event or Miami Music Week and sometimes you will be on the road to visit artists or partners. 
Sounds like a busy schedule doesn't it? 
Now, think of this situation and imagine getting a hundred emails a day with music included as an attachment. Meaning, that this email has a bigger size than normal which will lead to a full inbox very quickly, which will lead to an angry label manager, which will lead to your email being deleted before it's even listened to.
Save yourself the time and disappointment and don't add your music as an attachment in your email. It won't be listened to. 
I can hear you thinking: 'What should I do, now I know that this doesn't work?'. Instead of using an attachment I can highly recommend you to use platforms such as Soundcloud, Dropbox or Google Drive. You can upload your track on your own profile, make sure it has all the right data, add a pretty cover (people like pretty things) and send a PRIVATE link in your email to the label manager. 
Notice me putting the word "private" in caps there?
 3. DON'T Make it Public 
Following up on my last sentence of DON'T #2: It's a common mistake that people forget to click the 'private' button on their upload. Please don't make this mistake because it could end ugly. Your track will end up online for everyone to listen and this could ruin future plans for this record. Label managers don't like tracks that are already public so that's a definite DON'T.
Also never, ever, ever send a Soundcloud link which is already is public and open for download. Label managers love exclusivity and by putting your track online and downloadable it kind of ruins the fun for label managers. They are looking for exclusive music that hasn't been out in the open yet. Something that is unique and has an own sound.
A simple thing to compare this with is the following: Pokemon cards. 
Everyone was looking for the holographic Charizard card while there were a million other cards out there. That's how label managers feel. Every label manager is looking for that one exclusive track that will be the next big thing. The world already has a Hardwell and Martin Garrix so there's no need to copy them, be exclusive and unique.
4. DON'T Send Unfinished Tracks
I never understood why people would do this in the first place but I do know that it's really annoying. 
It's really annoying that when as a label manager to finally take the time to dive into the enormous amount of promos you've received and find unfinished tracks or broken links.
Finish your tracks before you send them to a record label! 
If the track is good enough for the label manager but could use a few minor tweaks then they will give you feedback to help make the track even better. 
Also finished won't necessarily mean 'finished' but you have to set a level here. Make the track as good as possible and then send it out to the label. Maybe it's already 100% finished and maybe it's not and it still needs some tweaking. The label manager will advise you on this. Not getting a reply is also a reply in most cases.
Don't delete your upload after one day. Like I already said in DON'T #1, people are busy and so are the label managers. The fact that they didn't reply your email within a day doesn't mean they aren't gonna reply at all. Most label managers check promos on a regular day or time a week and will get back to you as soon as possible if they want to sign the track. Give them some time and keep the track online for at least a week. If you decided to change the track in the meantime, just update the audio file so the link will stay active.
5. Don't CC or BCC
Ok, so you have created the perfect email. Used personal links that are still online and not open for download. Included all the needed information and kept things short and simple. Now what?
DON'T SEND BULK EMAILS, MAKE THINGS PERSONAL.
That's actually everything all I wanted to say but let me go a little bit deeper on this. Remember when I said that label managers also have feelings and aren't robots? Getting an email that has been sending out to a hundred other label managers hurts, it hurts a lot.
Imagine that email being a love letter on which you've spent a lot of time to write a personal and private letter. Are you not gonna send this letter out to all of your other girlfriends in the same bulk email right?

You have to woo the label manager, so at least take the time to send it to each person personally. I'm not saying that you have to send a completely new email each time so it's ok to copy/paste, but at least personalize a few things so that the label manager knows you've put some time in this.
CONCLUSION
Send personal emails that aren't too long and that are to the point (short and simple)
Use links from platforms such as Soundcloud, Dropbox or Google Drive
Make sure these links are in private and not downloadable for public
Send finished original tracks and be open for feedback (no remixes, bootlegs or mashups)
Send personal emails and don't send one email to a hundred people at the same time
ABOUT JOEYSUKI
JoeySuki is a former career DJ and producer who has released collaborations with the likes of Hardwell, Kill The Buzz and Firebeatz. Apart from releasing original tracks on labels such as Spinnin, Revealed, Toolroom, and Defected, JoeySuki has toured all over the world performing in front of fans. After ten years, JoeySuki decided to step back from touring to pursue his passion to be an artist coach.
JoeySuki's approach to creative coaching provides artists the support they need and the objectivity to help them pursue their career goals.
CONNECT WITH JOEYSUKI
Website: artistcoaching.nl
Facebook: facebook.com/joeysuki/
Instagram: instagram.com/joeysuki
YouTube: youtube.com/joeysuki
Soundcloud: soundcloud.com/joeysuki/sets/artist-coach-podcast