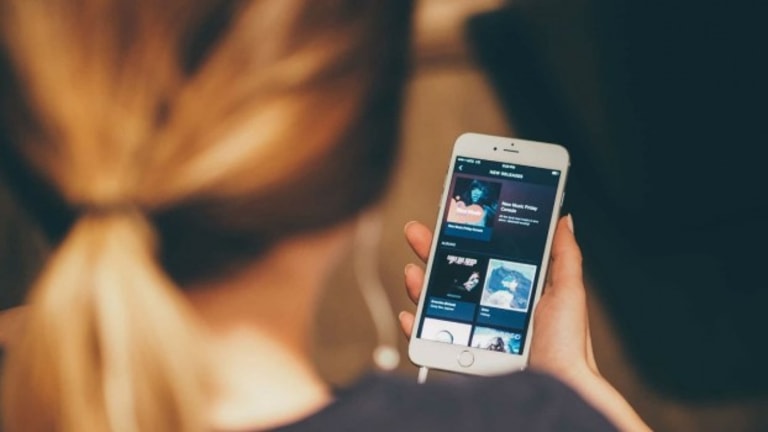 It's Not All Downhill: American Music Business Sees Biggest Growth Since 1998
Things are looking good in 2017 for the music biz.
Move aside traditional formats, streaming music is the new king of the U.S music industry.
2016 was a huge year for the U.S music industry. Last year marked the biggest growth in the U.S music industry since 1998. This is mostly due to the explosion in popularity of streaming services. According to the Recording Industry Association of America, in 2015 streaming music services (Apple Music, Spotify, and TIDAL, etc.) made up 34% of the revenue in the U.S music industry. Last year saw a massive increase in this percentage, rising an insane 17% in just one year. Even more impressive is the fact that streaming music is now 51.4% of all of the music revenue in the U.S music industry. This is the first time streaming services have had a majority over traditional formats. It should also be noted that just a few years ago in 2011 streaming music was only 9% of the revenue.
On the flip side, Digital downloads decreased 22% last year. This is likely due to the fact that many customers are choosing to switch to a monthly subscription rather than a single download purchase. Many of the streaming services are around $5-15 a month, and with many albums costing around $10 to own, it is rather economical to just get the streaming service with access to many more albums. It should also be noted that although physical formats as a whole were down 16% vinyl revenue actually increased 4%. This is the highest wax has been since 1985.
This news is excellent for the industry at the moment but CEO of the RIAA Cary Sherman wonders if this will be good for the industry in the long run. Sherman brings up a great question in whether or not the rise in streaming services will make up for the significant decreases in more traditional formats. Only time will tell, but until then us music fans celebrate in one of the best years for music in almost two decades!
H/T: Billboard