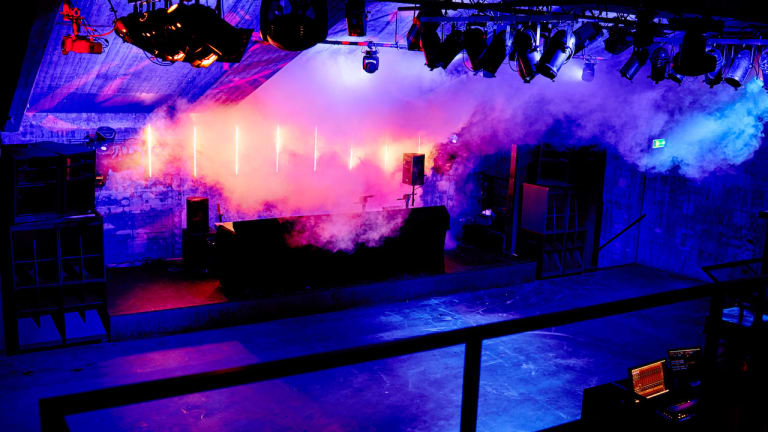 Amsterdam's RADION to Kick Off Socially Distanced Event Series "Further"
The Netherlands follows Germany in COVID-19 precautionary partying.
The world took notice when news broke that Germany's Coconut Beach hosted what is believed to be the first socially distanced event at a club. Promoter TakaTuka, set up the event to host just 100 attendees at the open-air club, having each patron positioned in personal sections several feet apart. Now, Amsterdam is next to take on the challenge of hosting an event under the new regulations needed during COVID-19. 
Amsterdam club RADION has announced they will be hosting a new event series called "Further," curated in partnership with Detroit's own DJ Bone, beginning on June 6th, 2020. The plan is to spearhead "a forward-thinking approach to maintaining club culture while Europe begins its recovery from the pandemic." While Coconut Beach was open-air, much of RADION is not, so they are limiting the capacity of the club to only 30 people. The series will host a variety of themed nights including club, movie, quiz, and discussion parties. 
The demand to get back to daily life in Amsterdam is high, exemplified by the first two shows for "Further" selling out in just a couple of hours. Joining in on the social distancing fun will be another Amsterdam institution, Sir Adam Hotel, who will be hosting a music festival for up to 120 attendees on June 20th, 2020 with the Dutch collective No Art. That part of the globe has always been a hub in the electronic music scene, and they are continuing to earn that title with innovative approaches like these.
To learn more about the Further event series and to purchase tickets, visit the official ticketing site here.
FOLLOW RADION AMSTERDAM:
Facebook: facebook.com/radionamsterdam
Twitter: twitter.com/radionamsterdam
Instagram: instagram.com/radionamsterdam
FOLLOW DJ BONE:
Facebook: facebook.com/djbone313
Twitter: twitter.com/djbone313
Instagram: instagram.com/djbone313