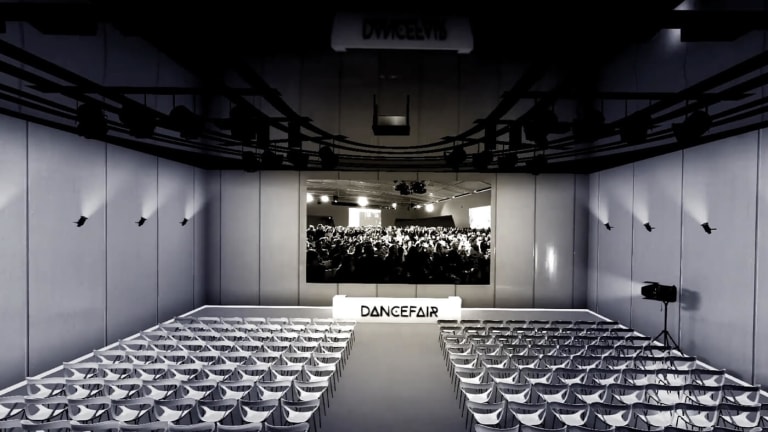 Dancefair Plans to Host the World's Biggest Free Virtual Music Conference
Music conferences have never been more inclusive than they are now.
With the pandemic still gripping our world, music industry professionals continue to come up with new and exciting ways to connect with the community. We've seen this in the rise of livestreams, shows taking place on video game platforms like Minecraft and Fortnite, and even drive-in festivals. Next up to be uploaded to the virtual world is music conferences, like the one Dancefair is hosting on September 5th and 6th, 2020. 
Prior to this, music conferences have been somewhat of an insider-only kind of event, reserved for those who can commute, pay big money, or are entrenched as an industry professional. Dancefair is now making the conference inclusive, launching the world's biggest free virtual music conference this fall with over 200 programs and 16 virtual rooms. 
The event will be the informational music hotspot with 48 hours of straight content. The virtual rooms will host over 150 masterclasses, workshops, panels, DJ sets, and a virtual expo floor, which are all easily accessible. All attendees need is a computer and a good internet connection and they will be able to connect with the global electronic scene, engage in conversations in multiple chatrooms, and obtain feedback on their own music, all while learning from the pros for free. 
The Dutch conference Dancefair has been bringing together music makers and music professionals for the last nine years. They've hosted upwards of 500 artists, including Armin van Buuren, DJ Sneak, Hardwell, Joris Voorn, Kevin Saunderson, Martin Garrix, Pan-Pot, and Wildstylez, all sharing their immense musical knowledge for over 7,000 attendees. Dancefair founder Norman Soares says that they will be releasing more information on the upcoming free virtual edition of the conference over the next month, so stay tuned. 
Dancefair Virtual Conference is scheduled for September 5th and 6th, 2020. You can claim your free ticket and learn more here. 
FOLLOW DANCEFAIR:
Facebook: facebook.com/dancefair
Twitter: twitter.com/dancefair
Instagram: instagram.com/dancefair
Website: dancefair.nl