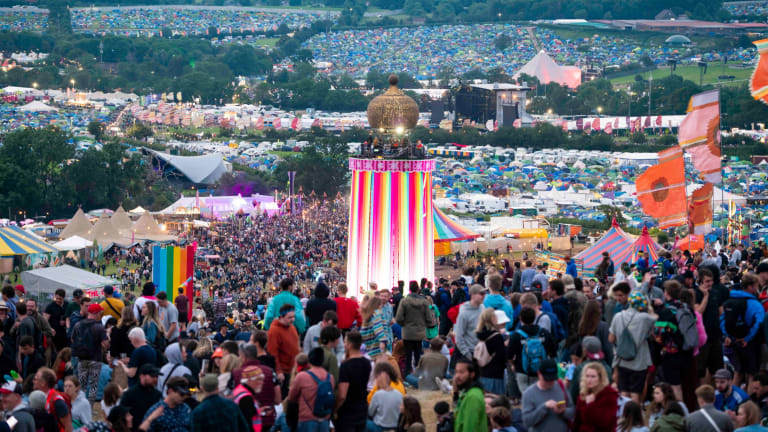 The Queen Presents Highest Award for Voluntary Services in Britain to Glastonbury Festival Medics
The British Empire acknowledged the honorable work done by Festival Medical Services.
In the UK, there is no higher honor than that bestowed by the Queen. That is exactly what has happened to the Glastonbury Festival's medical team, known as Festival Medical Services (FMS), who have been awarded the Queen's Award for Voluntary Service, the highest honor available to a voluntary organization. FMS is the UK's largest nonprofit registered charity, staffed by volunteers who provide comprehensive on-site medical services to festivals and outdoor events throughout the country. 
This organization, which has also expanded to other high-profile events in the region,began at the Glastonbury Festival in 1979 and recently celebrated 40 years of service just last year. They have provided doctors, nurses, paramedics, ambulances, x-ray, ultrasound, dentistry, and mental health services. One of the biggest accomplishments they pride themselves in is how few patients nowadays need to be transferred to hospitals for treatments, handling everything on-site. To top things off, they also raise money through numerous charities both in the UK and abroad, donating upwards of £100,000 each year. 
This year, 230 charities, social enterprises, and voluntary groups received the third highest-ranking award, labeled the Member of the Order of the British Empire (MBE). "This year's Queen's Awards highlight the considerable achievements of groups of volunteers who have been making a real impact to the fabric of our country for many years – in some cases decades," said Sir Martyn Lewis, The Queen's Award for Voluntary Service Independent Committee Chair. "Inspired by all that is best in the human spirit, they are made up of local people who have come together to address particular issues and problems facing their communities - often in new and imaginative ways."
The award comes at an interesting time for this company as their mission involves supporting an industry that is currently put on hold. The charity's managing director and founder, Dr. Chris Howes, said, "I am delighted on behalf of these dedicated colleagues that their work has been recognised – although it's sadly ironic that this award should come when few, if any, events will be taking place this summer because of coronavirus." While Glastonbury's 50th anniversary has been canceled, the BBC has announced a pop-up Glastonbury channel to take place on June 25th to 29th, broadcasting back-to-back iconic sets and highlights from previous festivals.