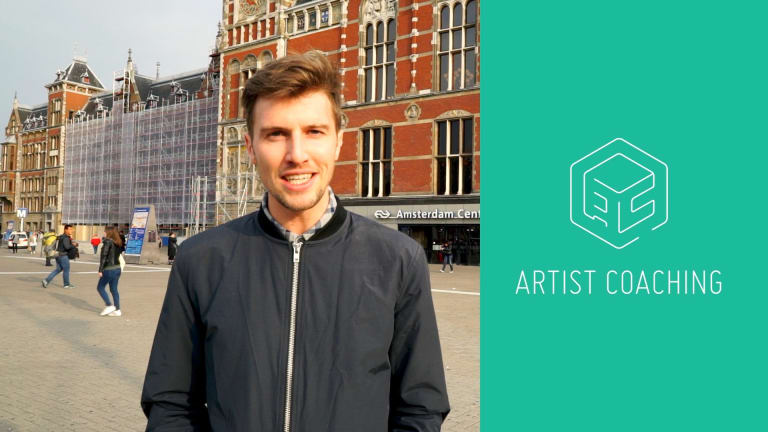 Why You Should Delete Most Of Your Plugins - Artist Coaching
It's more efficient to only use a few selected plugins which you love.
Music producers are like little kids to me. If you give them a new toy, they will lose focus on their older toys and become the happiest kids in the world.
Now let me ask you something…
Do you find yourself constantly searching the web for new studio gear?
New speakers, new sound cards and last but not least, new plugins. That feeling of buying a new plugin and getting excited to try it out is universal. It always feels like this was the plugin that was missing from your collection.
However, after purchasing and playing around with it, reality strikes back. Your creativity has disappeared and your excitement seems to have left the building.
What happened?
Well… Most of the time it's not the plugin that changed, it's you.
When you purchase a new plugin, the creative juices start flowing again because you get out of your comfort zone. You need to approach things differently than you normally do. This triggers your mind to get back to work instead of just being lazy and stuck on autopilot all day long.
Here is something that goes wrong in the studio for a lot of people when it comes to plugins:
You've downloaded too many new plugins all at once which leads to using only one or two of them and forgetting about the other 20 you've downloaded.
It's more efficient to only use a few selected plugins which you love.
Here's why:
When you know everything about a few specific plugins, you work way faster. Which can be a tremendous timesaver for your overall workflow and leads to more creativity for your track. You don't replace your favorite soccer shoes when there's an important match coming up, do you?
That said, don't forget to stay open for new innovations a.k.a. new plugins that get you out of your comfort zone. Try them from time to time and pick ones that fit your production process and master the ones you really like.
Mastering a plugin means that you are able to get the most out of its potential and create a more professional piece of music. I would recommend limiting yourself to 2-3 plugins for each task.
Your EQ setup could look like this, for example:
The stock EQ of your DAW for simple high and low cuts (to save on CPU), a more advanced EQ for mid/side or reductive EQing and one analog emulating EQ for boosts. This can also help create "YOUR" own unique sound if you use the same plugins or your own presets frequently. For example, always using the same type of reverb or delay.
People will recognize your very own color of sound, without really knowing why that is.
It's the little things in the mix that make it special and unique. If you build yourself a burger, it's not special on its own. It's all in the small additions like pickles, sauce and lettuce that makes it your own.
Now, this is just an idea, of course, it's not possible to mix your tracks with the exact same settings every time. Get creative with it and find out what they do to your sound.
Additionally, you should start organizing your sample library. Basically pre-selecting the samples you like and deleting all the trash samples you wouldn't even use anyway.
Cut out the noise.
Just imagine how much time you are wasting scrolling through samples during the writing process. It can make you lose the "flow" and harms your creativity.
Mastering your workflow is essential for creating great written and produced tracks.
Look at it like this, you can't really judge your own track when you have listened to it several hundred times. The best chances you have are in the first few hours and those will not come back. So use your time efficiently and wisely!
Optionally you could take a break from the track for 2-3 weeks to reset your mind. But it's never going to be the same as when it came fresh out of the oven.
Another thing that can help is thinking about what you can do later in the production process and actually do it later. Focus on the creative part in the beginning and get the ideas out of your head and into your computer. It will probably feel weird at first but you'll recognize yourself finishing a ton more work than before.
Test it out and get the following task done for your homework for this week.
1. See how many plugins you own and then honestly write down which ones you are actually using.
You'll probably find out that there's a pretty big gap in between those two numbers.
2. Create a favorite folder in your DAW and group the plugins.
Make one for EQs, Reverbs, Distortion, Stereo Imager… And so on…
Make sure to only include your favorite plugins.
Let me know in the comments how many plugins you own and how many you actually use.
I'm very curious to hear about your experiences with it and how you are working so far!