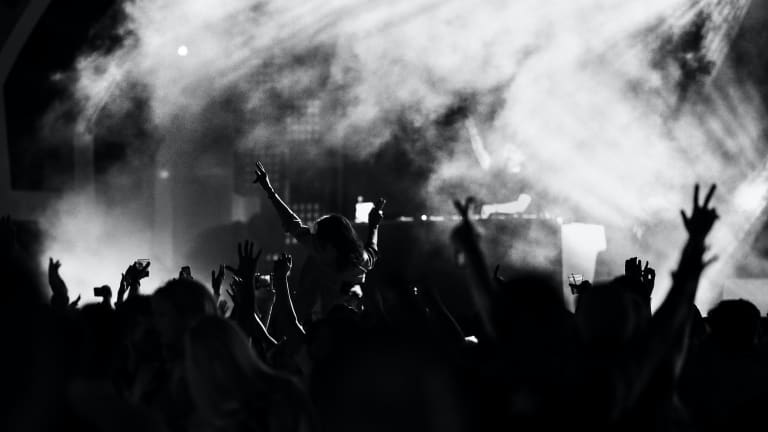 Live Nation's Festival Republic Drafts "Full Capacity Plan" to Get Live Music Up and Running by November in the UK
Could the track and trace app be the answer to reopening live events in 2020?
Melvin Benn, the managing director at Live Nation's Festival Republic, has unveiled his "Full Capacity Plan" with regards to reopening the entertainment and hospitality industries in the UK, which he recently discussed on BBC Radio 1's Newsbeat. The mission is to get them fully operational by November through partnering with the National Health Service (NHS) COVID-19 track and trace app that is currently in development.
What this means is that only people who have recently tested negative for the virus would be able to attend music venues, sporting events, theatres, and restaurants. Benn is also championing the initiative as a major incentive for people to begin using the NHS app. The app tracks and traces users' whereabouts, allowing them to know if they've been potentially exposed to the disease by another user.
"We are currently in a position where the government has capacity to test 1.4 million people a week but [is actually] testing less than 700,000 because there is no incentive," says Benn. "My plan is to create incentive, to test at least double the current capacity and be aiming for 12-15 million people a month being tested minimum."
When people go to buy tickets or book a reservation, for example, they would be prompted to download the app and obtain a COVID-19 test. Benn says they would need to do this "within either seven or 14 days" before the event or "whichever length of time ... the government determines is safe." Once a negative test result has been uploaded, they would gain access to wherever they plan to go, granted only if the app has not alerted them that they've not come into contact with the virus prior to the event. 
While this idea seems potentially viable on paper, it does, however, mean they would need a substantial buy-in from both the government and scientists leading the medical examinations. Dr. Simon Clarke, Associate Professor in cellular microbiology at the University of Reading, warns that tests will not always pick up the virus in its early stages. "We can't know for sure that when you've had a negative test for the virus, you will remain negative for any period of time after," Clarke said. These establishments would also need to provide health screening, with temperature checks and better hygiene procedures put in place before guests could gain access. 
The government and NHS have also been vocal in their efforts to combat any ideas that the app collects data that could identify a specific individual, infringing on their privacy rights. Though the fear that Benn's proposal could systematically separate those comfortable with allowing the government to decide whether or not you can go to a live event, it also begs the question of whether or not this initiative is only protecting larger event companies, like Live Nation. Smaller venues and restaurants that are unable to afford the additional technology of in-house screening may be left in the dust. 
However, with entertainment and hospitality currently on lockdown until 2021, this plan could speed up repairing the economy. The trade body UK Music estimates that the contribution of live music to the UK economy is set to drop in 2020 from an estimated £1.1 billion to just £200 million. It's important to note that Benn's "Full Capacity Plan" is merely a draft, with no indication of whether or not the government will move forward with it.