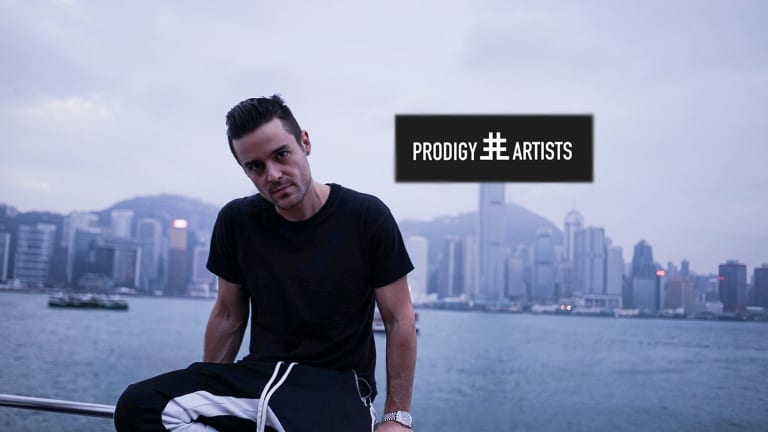 Manager Mike Lisanti Joins Prodigy Artists: Brings Kompany, Signs Moody Good and Crankdat
Passionate and ambitious manager Mike Lisanti has left his partnership with Warpath Group and moved to Prodigy Artists with acts Kompany, Moody Good and Crankdat.
Rising manager and former one half of the electronic duo Charity Strike, one of EDM.com's founding artists, Mike Lisanti has just announced his departure from Warpath Group. He has moved to Prodigy Artists, the highly successful management firm responsible for acts such as NGHTMRE, SLANDER, JoyRyde, Whipped Cream, Habstrakt and others. 
Lisanti brought his artist Kompany along with him as part of his move, and also signed former 16bit member Moody Good as well as Crankdat.
Managers switching companies or signing new artists isn't necessarily exciting news, but EDM.com has been following Moody Good since his OWSLA release in 2014, and we've also had our eye on Crankdat since his breakout collaboration with Jauz and Slushii on the single "I Hold Still" in 2017. Prodigy Artists has time and again proven themselves capable of breaking unique and exciting acts in the bass music arena, and we're thrilled to see these talented and in-demand names stepping up to the big leagues. 
For Lisanti, joining the Prodigy team is also part of deeply personal transition and a return to his roots in the music industry. He told us: 
"This has been a full circle transition for me as I have known Will and Steven for almost seven years. The other manager in the [Prodigy Artist] camp, Andrew Mckeough (who represents Whipped Cream, Habstrakt, and OMNOM) was my agent back when I was an artist in 2012-2013. It's a rewarding feeling to be able to partner with people that I have looked up to in the industry for such a long time."
With clients like SLANDER, NGHTMRE, and Joyryde on the top-tier Prodigy roster, we're eagerly awaiting some major advancements in the musical careers of Crankdat, Moody Good, and Kompany. Keep an eye on these guys as they're all extremely talented and should now have the support and resources in place to proceed with their full-on global takeover.
Asked about Lisanti and the new artist signings, Prodigy Artists co-founder Will Runzel had this to say:
"I've been friends with Mike for over six years now and he completely fits our ethos of working with kind, honest and talented individuals. Crankdat, Kompany, and Moody Good have the same qualities and all of the above are exciting additions to the family environment we're building at Prodigy Artists."
It's always exciting to see artists we know and love making the right moves to succeed in their careers and take their music and performances to the next level. Thats certainly the outcome we expect to see following this announcement.
FOLLOW PRODIGY ARTISTS:
Website: prodigyartists.com
Facebook: facebook.com/ProdigyArtists
Instagram: instagram.com/prodigy_artists