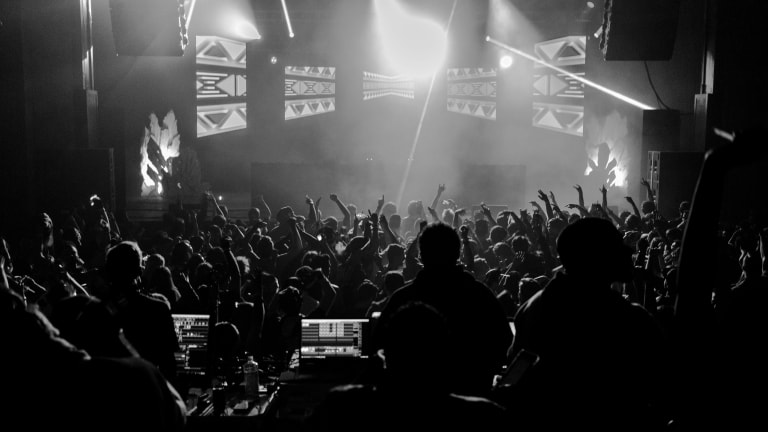 Passion Fuels Everything: How Everyday People Keep The Rave Scene Alive
Some of the biggest shows in your city are thrown by everyday people!
Since the early days of dance music, everyday people have found creative ways to host their own shows. Some threw shows in secrecy because hosting dance music events was once illegal in many cities. Others were tired of seeing big shows skip their city and decided to bring the artists in on their own.
With dance music becoming more commercialized, the need for homegrown shows is not what it used to be. However, many people fail to notice the everyday men and women behind the scenes, continuing to organize massive parties without support from any major promoter.
For this look at what goes on behind the scenes at a homegrown shown, I spoke with Shaun Malone, the founder of Cumulus Entertainment in Cleveland, Ohio. He has been in the industry for many years, organized hundreds of shows, and has two large-scale, annual events celebrating their seventh successful year.
Realizing the Potential
Before any great show sees the light of day, the promoter must figure out how they can turn an idea or vision into a successful event. The average person wouldn't realize how much thought goes into this decision. Besides the usual logistical considerations like venue availability and talent booking, many outside factors can influence the organization decision. For example, you wouldn't want to book a dubstep show the same week Excision is bringing the Paradox to town, just like you wouldn't want to book a techno show in Ann Arbor the same weekend of Movement Festival in Detroit. Although many of us have been to multiple shows in a week, most concertgoers can't afford to attend multiple shows in short succession and must choose the one they care about the most.
Implications of Working Independently
When you decide to organize a show without support from a major promoter, you take on all of the risks and responsibilities yourself. If you worked for a major promoter and your show was a flop, your multi-million dollar company would likely be able to absorb the losses and continue on as usual. With a homegrown show, these men and women put their own lives and finances on the line to deliver the best experience they can. The homegrown organizers do not have the luxury of brushing aside a major loss, they have to live with the implications of it. After realizing the major risk involved, some may question why anyone would decide to gamble with their personal finances in such a way.
Passion Fuels Everything
Despite being risky, most homegrown organizers are fueled by passion. Whether they were sick of their favorite artists skipping over their city, their desire to create and share experiences with the community or they wanted to help their local music scene grow, each organizer has their own motivations that help spread music to the masses.
Alongside the organizers, members of the local music scene work together to help each show succeed. Everyone from local journalists, to radio hosts, all the way to the brave souls who stand outside snow-covered venues in the winter distributing flyers, everyone plays their part and their efforts help the local music scene grow and enable the organizers to keep the party alive.
In December, after headlining Cumulus Entertainment's last show, Winter Warm-Up, bass-maestro Minnesota had this to say about homegrown shows:
"For me, the homegrown shows have a certain kind of quality to them that other shows can sometimes lack. I'm not speaking 'quality' as in how well the show is run, the logistics etc. (although those are deeply important). I'm talking about a feeling, a different sense of unity and collaboration; the type you can only get from something that's literally been created from scratch from the ground up, together by passionate people on their home turf. It's that organic feel. When you're an artist DJing at a home-grown show, you can literally sense the pride and the passion in the air and it comes out in the atmosphere. The crowd picks up on it too. It's just a really wholesome, energetic, unified experience which you can't always recreate at some of those bigger, more mainstream shows."
It's always great to see when the community comes together and supports something that a local organizer has worked so hard on. Little things, like simply coming out to a show, can have a snowball effect in this industry. An artist might open a local show and perform to only fifty people, but those fifty people might tell their friends, and that can lead to another fifty or a hundred fans. Next thing you know, they are headlining Ultra Music Festival, and they would have never had this opportunity if it weren't for the homegrown promoters.
Be sure to help out your local organizers, if they get more support, they can throw even bigger shows, and you might just end up seeing your favorite artist in your hometown. 
Minnesota: Facebook | SoundCloud
Cumulus Entertainment: Facebook | Website
Photo Credit: Dawn Jacob