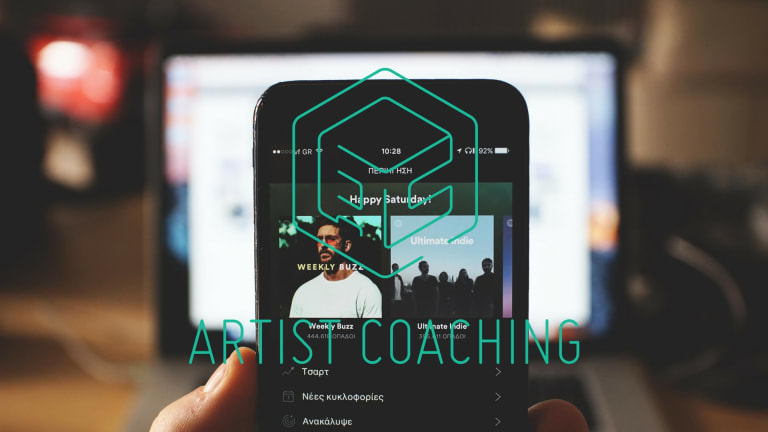 Why Spotify Isn't The Only Streaming Platform You Should Focus On
So you want to get your track onto Spotify playlists, but so does everybody else...
So many people are talking about Spotify right now and I totally get it. I'm a big fan! It's a great service, it's user-friendly and it has great music discovery modes
But don't let all of that shine distract you from what your focus should actually be.
Don't Go Chasing the Wrong Market
It's important to remember that every artist has their own genre of music and their own market to cater to. So, if you want to promote your music to the right people, it's important for you to find out where your hotspot is
It's a bad idea for a baker to sell bread in a butcher shop because they won't reach the same clientele. So when you're trying to market your music you should keep the same analogy in mind.
Where are all your fans listening to your music and what is the best platform for you to grow?
If that genre is house music you might consider focussing on Beatport or Traxsource. Or if you're more focused on pop music, then Spotify could be a direct link to new fans.
However, you should consider that currently, everyone is aiming for Spotify, which makes it really hard to stand out from the crowd.
Getting Past the Competition
Having another strategy could pay off quickly since there are other platforms emerging with millions of ears to entertain
One of those platforms is Apple Music, we all know it.
Apple's music streaming platform is quickly growing in the footsteps of Spotify but they both have their pros and cons
Nonetheless, Apple Music also has playlists and curators who are looking for the latest music. And you have better chances that they will listen to your music since there are fewer people fighting for their attention.
Besides focussing on playlists and career growing options it's also smart to keep an eye on other emerging platforms
What a lot of people tend to forget is that YouTube still is number 1 when it comes down to music streaming. And, *drum roll* YouTube is slated to start its own streaming service this year tentatively called "Remix"
Imagine a giant like YouTube starting its own streaming service and hedging Spotify's customers.
How important will Spotify remain if that happens?
Don't Sleep on Voice Technology
You need to keep your eyes open and stay active on all platforms because you never know which one will pop and be the next big thing.
Even though streaming platforms like Spotify, Apple Music, and Soundcloud get all the press coverage, another service that has become a 'one to watch' is Amazon Music.
Amazon is becoming a monster on multiple platforms, but for the moment let's focus on how they're impacting music right now. A few years ago they unveiled Amazon Alexa, and since that time the whole game has changed. 
Imagine this scenario:
You're walking through your living room and suddenly feel like listening to music.
Instead of walking towards the radio or grabbing your phone you just say: "Alexa play music."
Suddenly there's music playing in your living room.
Now let's try to say: "Alexa play music from JoeySuki."
With zero effort, my music is now playing in your living room.
First, that's awesome because as an artist I'm getting royalties. But more importantly, it gives us a moment of sweet relief away from our handheld devices and a new method of listening to and discovering music. 
These days, discovering new music is a bit of a lost art. Gone are the days of walking into your favorite record store to buy an album that just came out, or even waiting hours to download an obscure song you found on a shady peer-to-peer torrent site. Nearly all music is readily accessible, which makes music discovery easier than ever, but that doesn't mean it's any less personal.
Think about apps like Shazam or Siri which help you find that song you hear in a movie, or while you're grabbing a drink with a friend at the bar, or even in a club.
There are no boundaries anymore which make it really easy for people to discover you and your music. And with Alexa, that's getting even easier.
I already own have Alexa in my home and I play music by yelling at that device. And most likely, soon you will be too.
But what if the landscape changes? Because it can and it will, sometime  in the future
Would Spotify still be so important?
JoeySuki is a former career DJ and producer who has released collaborations with the likes of Hardwell, Kill The Buzz and Firebeatz. Apart from releasing original tracks on labels such as Spinnin, Revealed, Toolroom, and Defected, JoeySuki has toured all over the world performing in front of fans. After ten years, JoeySuki decided to step back from touring to pursue his passion to be an artist coach.  
JoeySuki's approach to creative coaching provides artists the support they need and the objectivity to help them pursue their career goals. 
Connect with JoeySuki
Website: artistcoaching.nl
Facebook: facebook.com/joeysuki/
Instagram: instagram.com/joeysuki
YouTube: youtube.com/joeysuki
Soundcloud: soundcloud.com/joeysuki/sets/artist-coach-podcast