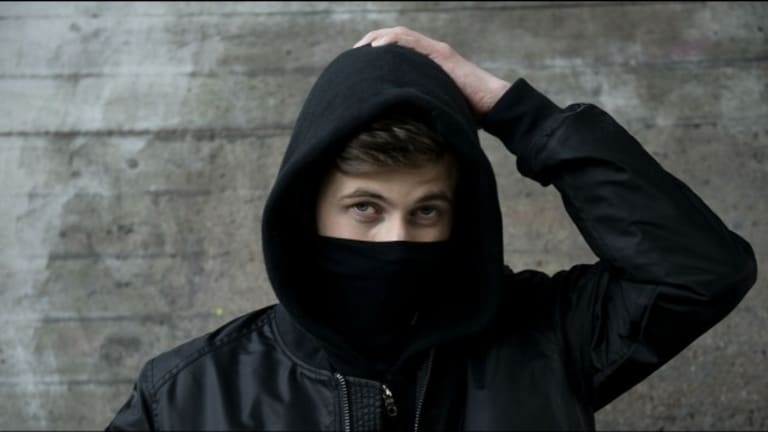 Alan Walker Talks at EDC About His Role Models, Musical Journey, and His Surreal Life [INTERVIEW]
We caught up with the mysterious 19 year old producer at EDC.
Young Norwegian producer/DJ Alan Walker has evolved into a hit-making phenomenon. His one of a kind song "Faded" went platinum across 10 different countries – proving this guy has the talent to make his music transcend to the masses! We caught up with this 19-year-old at EDC before his cinematic set!
EDM.com: "Faded" is your biggest hit to date, what was your thought process while creating and distributing this amazing song?
Alan Walker: Well "Faded" first originated in 2014 and was first released with NoCopyrightSounds. In 2015, I signed with my management MER Musikk and we wanted to make a new version of "Faded". We got a new mix, a new master and pretty much reconstructed it. We added a piano, the whole idea from the original was to have vocal chops but we added a piano and added the lyrics and the whole song just came together. The success of "Faded" no one saw coming, it's been mind-blowing.
What instruments can you play and what's your absolute favorite instrument to hear in any song?
My absolute favorite instrument to hear in a song is the piano, I've actually been learning the piano. I just knew how to make melodies on the computer but after awhile I felt like it was wrong to make the melodies but not play the melodies that you make. After sometime, I started learning the melodies on the piano. I can pretty much play piano but I can't read notes.
Your songs usually include beautiful vocals, and the lyrics are extremely powerful. Do you write them yourself or do you and the vocalist do it together?
Well when we all wrote "Faded", it was a bunch of us. "Tired" was written by Gavin James, my team didn't participate in it. "Faded" was written by a bunch of songwriters, one's name is Jesper Borgen, he is a very talented songwriter. Also with the vocalists they participate as well, it's a team effort.
We all have talent that we look up to. What DJ/producers you would love to meet and pick their brain?
If I were to look up to someone I would say Kygo, Martin Garrix and maybe Oliver Heldens.
You are currently 19 years old, what's your plan to for the future. Will school be on hold to continue this musical journey? If so, what's on the agenda for future endeavors?
I did drop out of school 6 months before my degree, which actually sounds really stupid but it became too hard to focus on both, my main goal was to focus on school at the same time as music. Music took off after "Faded" and it was too hard to do both. My main goal is to finish that last year school to have those papers to lay back on – but other than that I want to tour more and release more of my music.
With visuals, lighting, and music - what aspect of production are you most excited to share with everyone at EDC?
Everything. Everything has been customized and we've been upgrading the visuals for months. I think people will like it.
Your music has transcended the masses and is being heard by people all over the world. On this musical journey thus far, what has been the wildest and craziest realization about it all?
The craziest thing is that "Faded" passed 1 billion views. It's mind blowing. It's so hard to take in and understand. You see the numbers… just looking at the views it is weird, it's surreal.