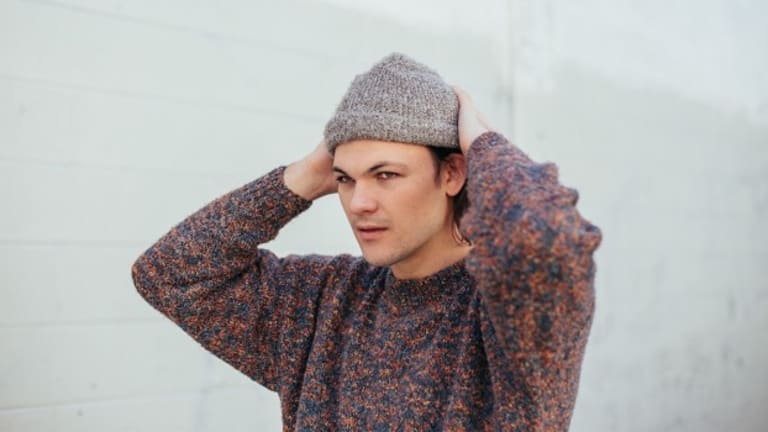 BAYNK Comes Into the Music Industry With Grace by Overcoming Self Doubt [INTERVIEW]
In our interview with BAYNK, he proves to us that you can do whatever you put your mind to.
Meet BAYNK. 
This New Zealand native is entering the music world with a uniqueness that demands attention. With soothing vocals and vibrant beats - BANYK will bring you home. This chemical engineer turned music producer and festival performer proves you can change career lanes if you put your heart and soul into it. From teaching himself to produce, to posting his first song to Soundcloud in 2015, to releasing his first EP - BANYK is a constant evolution of greatness that we cannot wait to get more of! 
We sat with the artist and talked about his creativity, work ethic and musical inspirations.
EDM.com: Every artist has a unique path to where they are now. What was the defining moment for you to pursue your musical career?
BAYNK: I put out a song on Soundcloud in 2015 and was a chemical engineer but got so sad when I literally got like 100 plays. I was like this is it, music is never gonna happen for me. Then I was packing around Europe and I was standing at a supermarket getting supplies for the day and I was checking my emails and this guy from New Zealand hit me up and asked me if I wanted to play at one of new Zealand's biggest festivals. So that was definitely the point for me when it was like holy shit this is real.
With the digital age giving aspiring artists infinite information, how did you learn to produce?
I learnt to produce when my band wanted to make some original music and studio time was so expensive so I figured I would do it myself. So, I downloaded Ableton and just got obsessed with it and then taught myself to produce solely off YouTube videos and would read production ebooks from my Kindle. It's so cool, you really don't need anything else. I made a song everyday for 60-70 days. Some were terrible but thats how I got my first song on the Internet.
What does the process of creating a song look like for you? 
It's different everytime, I'm a piano player so quite often I like to start on my keyboard until I have a nice chord progression and then go from there. If I want to start singing I will start straightway and if it doesn't sound good I'll move on to the next thing. It's different overtime it's hard to pin down to one thing.
You have already created an unmatchable identity with your music. How long did it take for you to find your distinct sound?
Thank you, it took me like 60 songs. Maybe like a year from when I downloaded the software to when I had my first song. It was like year but I was like super intense about it. If I was just chilling it would maybe take 2 or 3 years. I was not chilling at all. I needed a job in a year.
You have a few music videos under your belt, how much do you contribute to a videos art direction and how do you go about finding a director?
I've done all of them apart from "What You Need" which was which was created by Jason Block, I was not in charge of that. I found him when I searched new Zealand directors and scrolled different websites and different creative houses to find him. Then for "Come Home", these Czechoslovakian girls who have this Youtube page just hit me up and said we want to make a music video. They had 90% of the idea and then we just went back and forth and they did just an incredible job. For the other music videos I've done, I've just directed them myself, I've shot myself and everything. It's not like a high budget film or anything but it's a lot of fun!
You and Shallou have that amazing song together "Come Home". How did you and Shallou meet and realize you wanted to collaborate?
I loved his music before we even met, I think my manager must have known it. He organized it before, I didn't talk to him about that. I have no idea how my manager knew but he put me in contact with him and I was stoked. My manager is just a psychic and just knows haha. Shallou sent 8-10 ideas to me a week before then he sent me the starting chords to "Come Home" for the first 12 seconds of the song. Then I wrote like half the lyrics back home and then we met up and we switched roles and I finished the music with the lyrics. Sometimes it just clicks like that, happens like straightaway. Within 5 hours we were done. We needed another session to finish it off and wrote the chords in the last session. It's nice when it works out like that and comes naturally.
What was your favorite song to create on the Someone's EP from start to finish and why?
It was "Poolside" definitely because it's not bad when other people are involved in the song but when it's just me it makes everything so easy. That song came together so quickly and it was just done. There was no drama. Usually I get to 90% of the song and I just can't finish it, I don't know what's wrong with me. But this song was just done and I didn't have to worry about it. It was mastered, finished.. yea it was all me. I'm always a little bit biased when it's 100% me.
What artist currently inspires you the most?
Mura Masa. It's been him for a long time now I just love his music. His sounds are so fresh it makes me want to push myself even more - to try to find sounds people haven't used yet.
If you could pick anyone to go on tour with who would it be?
I would probably say Flume, that would be insane. Flume, if you're listening... haha
BAYNK released his debut EP, Someone's and is now available on Spotify! Be sure to check him out on tour with Hayden James this Fall!
Follow BAYNK:<
Facebook: facebook.com/baynkofficial
Twitter: twitter.com/baynkofficial
Instagram: instagram.com/baynkofficial
Soundcloud: soundcloud.com/baynk