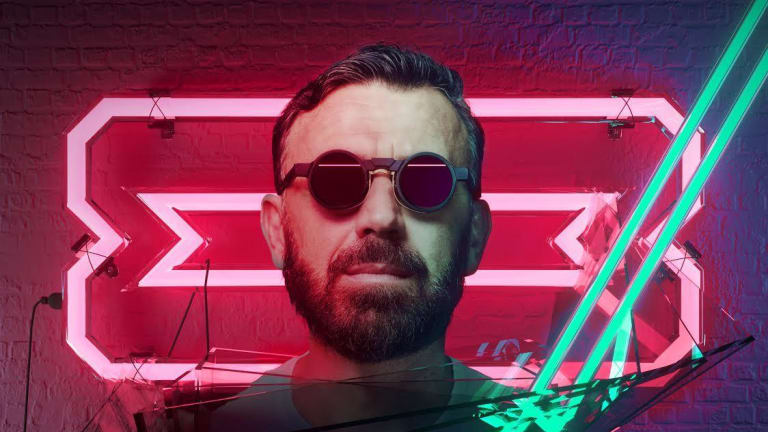 Benny Benassi Releases Massive New Track 'Everybody Needs A Kiss' [INTERVIEW]
Definitely want to check this one out!
Grammy-winning Italian producer Benny Benassi and New York dance-pop duo Sofi Tukker enlist Italian duos Havoc & Lawn and MazZz & Constantin, alongside British DJ Kryder to rework their summer anthem, 'Everybody Needs A Kiss'.
The Italian duo Havoc & Lawn a dynamic club feel to their remix, groove maestro Kryder injects a typically Latin rumbling feel to his own rework. MazZz & Constantin, who collaborated with Benny on the original, bring darker tones to their version of the single. Havoc & Lawn, MazZz & Constantin and Kryder's remixes all display the artistis' unique production styles and variations on the original track. 
The mastermind behind iconic dance productions 'Satisfaction' and 'Cinema', Benny Benassi recently performed at Tomorrowland festival, where he played on Axwell's stage alongside Kryder. Not stopping there, the world-class DJ will bring his electrifying live sets to the UK, with highly anticipated appearances at Creamfields and SW4 this UK Bank Holiday Weekend.
As a teenager, who was your favorite group/artist?
As a kid, my favorite song was "Last Night A DJ Saved My Life" by Indeep. It must have been a sign!
When did you first dip your feet into music production?
I've always needed to work with musicians and producers, I'm not a musician and have only a very basic grasp of music software. My cousin Alle lived in the same building as me and we started making music together in the Nineties. He made the music, I brought in the ideas and directed operations! After about ten years of that, we made "Satisfaction".
Was there any specific artist that influenced you to make dance music?
Moroder, 80's electropop like Depeche Mode, Orchestral Manoeuvres in the Dark, etc.
What keeps you motivated to keep making dance music?
As long as I'm connecting with people, I'll do it. It's my passion.
Where do you think the electronic music scene is going worldwide? Will we reach a new plateau in the coming years?
It's always evolving. It looks to me like club music is club music again and the overlap with pop music is fading. But then something is bound to come along to prove me wrong!
Havoc & Lawn remixed your single with Sofi Tukker 'Everybody Needs A Kiss'. Can you tell us how the remix came together?
They're from the same town I live in. They're really young. I love their enthusiasm and what they do. It was natural to ask them to work on a version of the song.
What would you say Havoc & Lawn's production brings to the original track?
They have a great tech-house feel and really create warm, engaging atmospheres.
How long into your production career did it take you to create the first song that you were "satisfied" with? How should someone know when they are ready to release their first track?
Ten years at least. I think you always want to release the music you're making. If you
don't want to release it, it means you're not sure of yourself. And in this case, you
shouldn't release anything and just wait till you're sure.
Are there any artists we should be looking out for in the future?
I want to big up the young Italians. Constantin, MazZz, Reech, Havoc & Lawn.
Advice for up and coming producers out there?
Stay true to your taste.