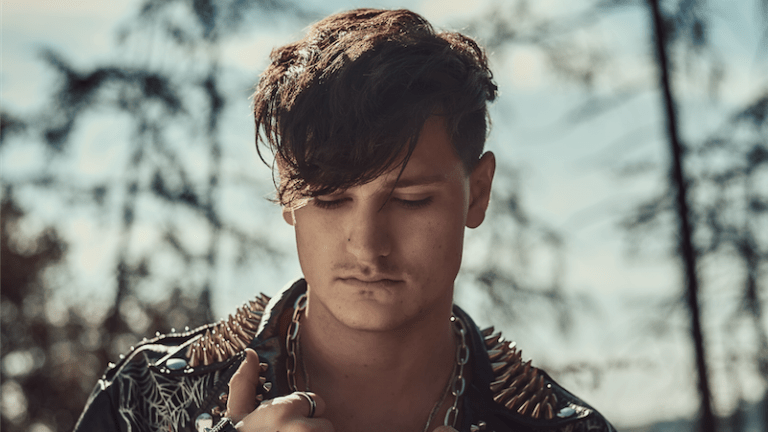 EXCLUSIVE: CADE Taps Desiigner For "Home To You"
CADE went on the record about his Desiigner collaboration with EDM.com.
CADE continues to unleash feelgood vibes for the summer. This time, the singer, songwriter, and producer delivered a brand new single titled "Home To You," featuring Desiigner.
The 22-year-old hails from Tampa, Florida, but currently resides tucked away in the hills of Los Angeles. Admitting being "obsessed with creative expression," the "Care" recording artist hopes to inspire audiences all across the world. His sound can be described as future R&B: dance music equipped with buttery vocals reminiscent of the soul in '90s R&B we all love. His production is inspired by the new age, SoundCloud-driven electronic music he grew up on.
In any case, his goal is for his music to resonate with people in their own way, shape, and form. EDM.com caught up with CADE to discuss his forthcoming EP and enlisting the "Panda" rapper for his new single.
EDM.com: What can we expect from your forthcoming Wolf Blue EP?
CADE: Wolf Blue is like taking a trip to the forest — something I envision when I make my music. The wolf is my spirit animal. When I was working on the album, I honestly felt like a lone wolf in the forest. The music is honest and I spent hours on end to make every song feel how I thought it was supposed to.
Bring us back to the studio session for "Home To You" featuring Desiigner.
Working with Desiigner was wild. The first time we ever met was in the studio that day, I could tell right away he was a good person all-around. It was a late night in the studio with Desiigner, Milly (Desiigner's boy), Gazzo, and my brother Danny Quest. The energy in the room was perfect. The recording captured that energy, it was such an amazing experience. Gazzo and RVNES did an amazing job at keeping our energy when finalizing the production.
What's the greatest memory you shared with him?
One time, Desiigner and I both happened to be in my hometown of Tampa, Florida. We linked up at a local studio together. We vibed on new music, and Desiigner showed me a few songs from his new album — which was insanely impressive. I really look up to him as an artist and human being.
Any other features on the upcoming project you can tell us about?
DVBBS and I just put a crazy record together in the studio that I'm psyched about. And another that I can't mention just yet (winks).
I've actually been to your spot in the hills in Los Angeles. How does your fan base here compare to back home in Florida?
I love my fan base in Florida because that's where my heart is and where I grew up. I really love how the West Coast influences my L.A. fanbase; their innovativeness is so cool to see.
Talk about the showcase you had earlier this week in Los Angeles.
Earlier this week, I debuted my brand new live set at Madame Siam in Hollywood. It was so amazing to perform the new set to an intimate West Coast crowd. The energy in the room was awesome, it was so cool to see the new performances/visuals, and connect with people. I also got to perform "Home To You" for the first time ever live, and it went off! Truly an unforgettable evening.