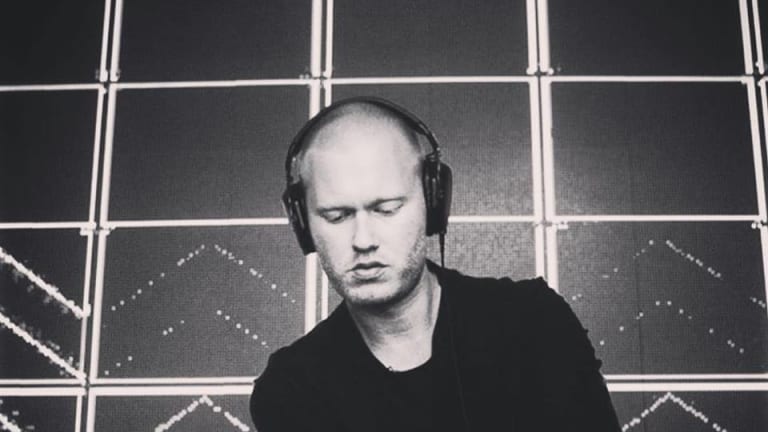 Cazzette Speaks Up On What He Envisions Touring Solo [Interview]
Get to know House DJ Cazzette on a personal level.
Swedish House artist Cazzette is no different than any other person. Of course, he is someone that has landed over 90 million streams on Spotify, and performs all over the world taking breaths away. However, he is someone who enjoys the outdoors and loves a good ole' sunny side up on a bagel. There is obviously more to what the human eye can see with the producer.
He recently played at Kaskade Sun Soaked in Long Beach California. His house set was the perfect performance under the sun on the coastline. Despite, house music being the main domain to his sets and production, he strives to always remain curious in the music scene. Read more about the House DJ as we talk to him about his music career experience and much more.

How did it all start for you with your music career? Did you know you always wanted to be an artist since childhood?
I always liked music, but I never knew I was going to be an artist until I was already established. My whole life revolved around music, and I made decisions that led me closer to a career in music. All of the sudden making music was all I did, and I couldn't have been happier.
Hailing from Sweden, do you see any kind of difference from the crowds at shows there compared to other countries?
Not really. Electronic music is available almost everywhere now, so if you play a great set, you get great reactions.
Did you see yourself having to adapt to the difference difficult or relatively easy?
Being adaptable is a strength you need to have as a good DJ. I always play my original music and depending on the vibe I play different material in between.
Cazzette was originally formed by you and also your former touring partner, Sebastian Furrer. You both have had some incredible performances at notable festivals like EDC and Creamfields. What are some of your fondest memories together?
Sebastian and I have had too much fun together to single out a specific memory. In general, the best thing about Cazzette is that we became brothers.
Now that you two decided to part ways touring wise, what do you envision unfolding before you the next couple of years touring on your own?
I already got used to touring solo. It's a positive change, and it allows me to tour with more unreleased music to test out live for my fans.
Do you have any kind of routine before you jump on stage to get you pumped for the set? Do you still get nervous when you are about to perform?
I always get nervous before, but it ebbs out as I perform and become unified with the crowd. Before the shows, I tend to wander in circles until it's time to make an entrance.
Throughout all your past releases, there is always the creative element of touching different genres in your tracks under the EDM umbrella. What impulses you to doing that versus staying in one particular genre like other DJs normally do?
Being young and curious, exploring different genres was always important to Cazzette. As I've grown older, I feel more comfortable narrowing down the sound to one genre and circle back to dance music that I love and was brought up: House.
You just released "Missing You" which is part of your forthcoming EP Stereo Mono. Could you tell us a bit about what inspired you to curate this track?
Missing You is an homage to dance music that I grew up on. It has a lot of those old-school elements, which I find irresistible in combination with Parson's soulful vocals.
Is there any kind of messages you're trying to convey with your new EP Stereo Mono? If so, what is it?
Cazzette: There aren't any messages per-se. To me, creating Stereo Mono was a way to reconnect with writing house music, after years of experimenting with different genres.
In a non-music related topic, what are you doing when you are not touring or spending time in the studio? Any hobbies?
My life is all about music, but when I'm not spending time in the studio, I really enjoy a good hike or cooking.
When you are relaxing and not working, what does Cazzette like to listen to?
Future Islands, Rodriguez Jr., and Joe Goddard are definitely favorites.
Is there anything kind of fun fact that hardly anyone knows about that you wouldn't mind sharing with your readers.
Not really… I'm an open book. But hey, I really love bagels. And I got a fried egg (sunny side up) tattooed on my arm. A friend said he would do it with me, but then he bailed.
Lastly, after several years working in the studio and on stage performing in front of thousands of people and seeing your past releases becoming some of the top hits with over millions of streams on Spotify, what advice do you give other producers' who are trying to make it in the business?
Ask yourself Why you are doing something instead of just doing it. The intention behind attention.
Read more about 'Missing You' here and listen below.