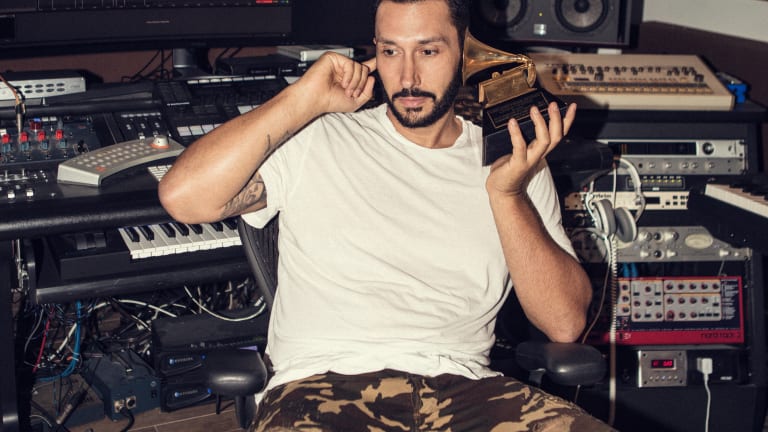 Cedric Gervais rocks the airwaves with "Do It Tonight"
From Tomorrowland, to his record label, to some upcoming releases with MistaJam and D.O.D., Cedric gave us the low down on the rest of his 2018.
Cedric Gervais is a name that has impacted the world of EDM heavily. He is well known for making hit tracks that rock dancefloors internationally, and now, in the summer of 2018, he has released yet another hit – "Do It Tonight."
We spoke to Cedric about the track and his career in this exclusive interview. Take a look!
EDM.com: Hi Cedric! Thanks for taking the time to talk to us. What's new in the world of Cedric Gervais?
Cedric Gervais: I've been touring a lot and recently got back to the US after playing in Ibiza and touring through Europe. I've made a lot of new records. Including my version of Superorganism's "Everybody Wants to Be Famous", and my track "Do It Tonight". We just put out the music video with Hulk Hogan which you have to check out. I also acted in the movie Mile 22 alongside Mark Wahlberg, Ronda Rousey, John Malkovich and more.
Fantastic! So, you have a new track that is starting to blow up on the radio called "Do It Tonight". Could you tell us about the track?
It's a fun record. It's always been a sample I wanted to use from S.O.S. Band's classic record "Take Your Time (Do It Right)". I played the old record and got in contact with the record label to clear everything and I'm super happy with how it came out. We just came out with the music video for the track with Hulk Hogan which was really fun to shoot and you have to watch.
Your new label with Armada, Delecta records, has some new music coming out! What can we expect?
Continuing to sign amazing artists like MistaJam. MistaJam has a new record coming out that we're really excited for. And we have tracks with Just Kiddin and D.O.D. coming out on the label as well. I've been putting a lot of work and effort into the label and I'm excited with how it's playing out.
You're a well-known guy in the music industry, especially for creating radio hits and making one dancefloor hit after another. What's your secret? What are the most important elements that you put into your music that have contributed to your success?
I feel like my trick and most important thing is to make music that I love, and that I think the audience is going to love as well. I always play the music I make in my DJ sets, but I try to make music that can easily be played anywhere from a nightclub to a festival and radio. Which is not easy.
Where did your journey in the world of music begin? Have you always been an electronic music artist?
Yes, it's always been electronic music. When I was 15 years old I saw Daft Punk play in a club in Marseille – I was front row and fell in love with their music. That lead me to go to buy new vinyl almost every day and playing it on my Technics 1200 vinyl turntables at my grandmother's house. From there I started working in clubs throughout the South of France and eventually in Paris. Then I moved to Miami where everything really started for me.
You have another new track as well - this time, a version of Superorganism's "Everyone's Famous"! Please tell us about your rendition of the song, and what went into it.
Superorganism is a super cool indie-pop band from the UK. I think it's an amazing song and I wanted to put my touch on it. People are really connecting with the track and its great. I love how it came out.
Do you have any interesting collaborations coming up in the future?
Yes, collaborations with Just Kiddin and D.O.D., and many more!
What about solo tracks? What can we expect from you in the coming months?
Yes, there will be more solo tracks, working on a lot of them right now. Things I'm excited for you all to hear.
You've got a busy tour schedule, but there's one very important gig you had this summer! How was Tomorrowland? 
Tomorrowland is one of the best festivals in the world. It's prestigious and incredibly fun as a performer. My time was great backstage, they had a Michelin Star restaurant where you would sit down and servers brought you your food – it was really insane, I freaked out.
Thank you for speaking to us, Cedric! We very much appreciate that you had a chat with us. Is there anything you would like to say to your fans, and the readers of EDM.com?
Thanks for following me – make sure to stay in touch and follow me on social media!
Instagram: https://www.instagram.com/cedricgervais/?hl=en
Facebook: https://www.facebook.com/cedgerv/
Twitter: https://twitter.com/CedricGervais
Soundcloud: https://soundcloud.com/cedricgervais