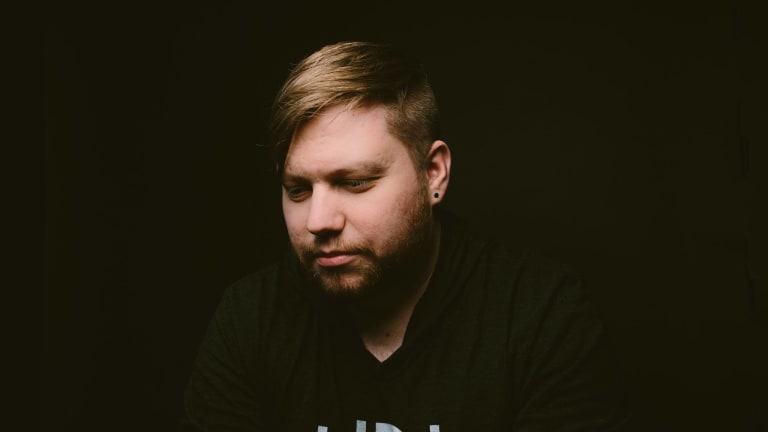 We Talk To Chad Hardcastle About The Canadian Music Scene & Playing Festivals...
Definitely worth a read...
Currently residing in Calgary, Chad Hardcastle is one of the most prominent DJ's within the Canadian music scene. Having founded Vivid North Recordings, his talent & passion for the music industry has certainly been impressive.
During Chasing Summer, one of Canada's most established music festivals, I caught up with him after his performance on the MainStage. In this interview, we talk about how he got started in the music industry, names that he's looking out for, and so much more. Enjoy!
EDM.com: First of all, thank you for taking the time to talk to me. It's pretty incredible being here at Chasing Summer. How did you first get into the music industry?
Chad Hardcastle: I grew up listening to a bit of everything. My dad was into Rock & Country. I started listening to Depeche Mode and a lot of the orbital tracks. My stepmom was into 90s dance which is currently still a guilty pleasure. I came from a small town & moved to the city in 2004. 
I went out and purchased a set of turntables and a week later I was dabbling in production. I started talking to promoters, and was discovered in a DJ competition. I started writing tracks and getting support from the likes of Dash Berlin. That was when I quit trance.
Oh wow haha.
I took a step back & re-evaluated everything and ended up getting on with Union Events which ended up getting purchased by Live Nation. I was their only resident artist, so all the big guys such as Kaskade, Avicii etc were coming to the city, and I was opening for them. 
That's great.
The rest is history. I started a label called Vivid North. Right now, I'm not worried about being the next big thing. I'm focused on the music. If someone comes to an event, and I can make them feel something, that's great. It's the same situation with the music I write.
So obviously we're at Chasing Summer right now. Where do you see your career in 10 years?
I wouldn't mind still DJ'ing. But by that point, I'd wanna be doing full-time studio work. As long as I can help cultivate the youth, that's what matters. As long as people go into this music industry with a good mindset, they'll be okay.
What are 3 upcoming acts that you're paying attention to right now?
That's a tough one. There are loads. Las Von from Toronto, Ben Weber from Germany, and also WD2n from Brazil.
If the world was to end tomorrow, what would you want future generations to remember you by?
Someone who cares. At the end of the day, I don't wanna be a huge name. I wanna use my following to help the industry.