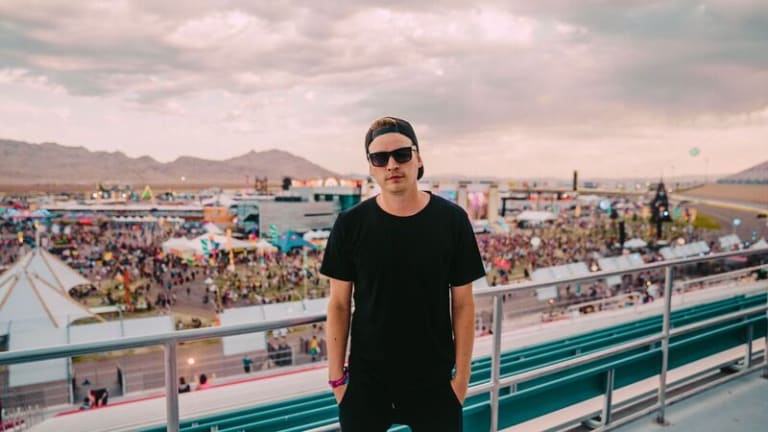 Conro Speaks On New Single & Life On The Road [Interview]
We're "Fired Up' for what the future has in store for Conro
We got the chance to catch up with Canadian DJ/Producer Conro to see how life is going following the release of his new single 'Fired Up'. 2018 is proving to be his year with hits such as "Take Me There' receiving lots of accolades. Next, he's heading on tour in Asia so we're happy we got the chance to get a few questions over. 
Check out the interview here:
EDM.com: Love the new song, "Fired Up", can you speak on the creative process? Do the lyrics have any personal ties with you hitting the road on tour?
Thank you! I had been waiting for so long to release this one. I just wanted to keep this song fresh and funky. I have really been diving into the 'funk' styles lately and wanted to incorporate slap bass and some serious grooves into this song. I do relate the lyrics to my life, touring and just staying positive on moving forward. 
Who do you think has/had the biggest effect on your sound? Where do you draw most of your inspiration from?
I think there hasn't been one person specifically. But MANY. I've loved artists like John Mayer, Band of Horses, Pheonix, MGMT, Kings of Leon, and at the same time I've loved listening to artists like Odesza, Porter Robinson, Daft Punk. I believe in what comes in, what I listen to comes out. So I've always tried listening to lots of different kinds of music.
I read you're looking to incorporate more live elements into your sets, ever think about bringing back the violin?
I am definitely bringing live instruments into my live set! Although I don't think the Violin will be one of them haha. I will focus on Vocals Guitar and Piano.
Any festivals you're dying to get on the lineup of?
I've always dreamed of Coachella.
You started in rock, what artist/group would your younger self would die to collab with?
I would have died to collab with Caleb Followill from Kings of Leon, love his voice and how he writes.
What about the present day, who's at the top of your list to work with?
I would love to work with hm.... I really admire Charlie Puth, I think he is a top-notch writer and producer, I think we could write something crazy good together.
Do you have any weird rituals to get you "Fired Up" for a show?
Haha, not really. I do like to spend time by myself at some point in the day and just gather my thoughts and get focused for the show.
What's the craziest thing you've seen on tour thus far?
I have to say the green room in Wuhan in China, It was so cool. We ended up having an afterparty in there till 5 am, we just didn't want to leave!
If your friends could describe you in 3 words, what would they say?
You're a goof.
Check out Conro's latest release here: