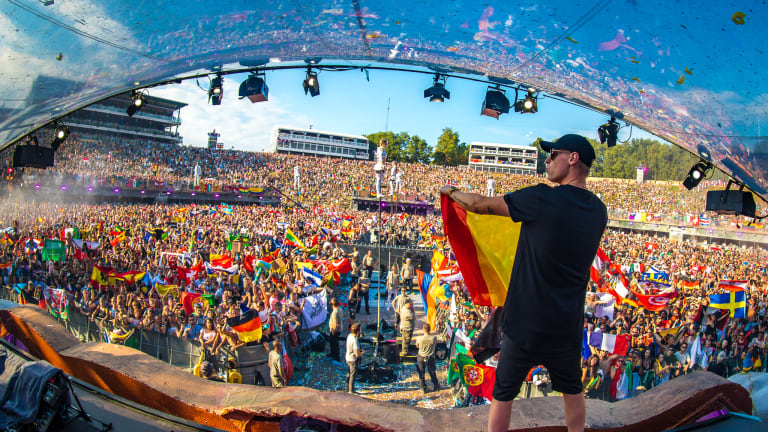 Coone Talks Tomorrowland Debut, Offers Music Industry Insight [Interview]
See what the Dirty Workz founder had to say to us.
Belgian hardstyle producer Coone has had a wild year. Alongside producing an an album and maintaining a solid stream of international gigs requiring hours of traveling, he managed to land himself on the main stage of the world's biggest EDM festival, Tomorrowland. 
Coone's place on the lineup stood out from the rest of the other artists there, as he was the first hardstyle artist ever booked to play on its main stage. His performance at Tomorrowland was accompanied with the release of an album, Trip to Tomorrow, and a video series documenting his journey there. 
Besides producing music and touring, Coone is also the founder of one of the largest hardstyle labels in the scene: Dirty Workz. Although he no longer manages the imprint, his guidance and vision over the past 10 years steered it towards the successful label and artist collective it is today. 
In this in-depth interview, we discussed his Tomorrowland performance and his preparations that led up to it. We also took a look into his history in the music industry and role in Dirty Workz.
FOLLOW COONE:
Facebook: https://www.facebook.com/djcoone/
Twitter: twitter.com/djcoone
Instagram: https://www.instagram.com/djcoone
SoundCloud: https://soundcloud.com/coone