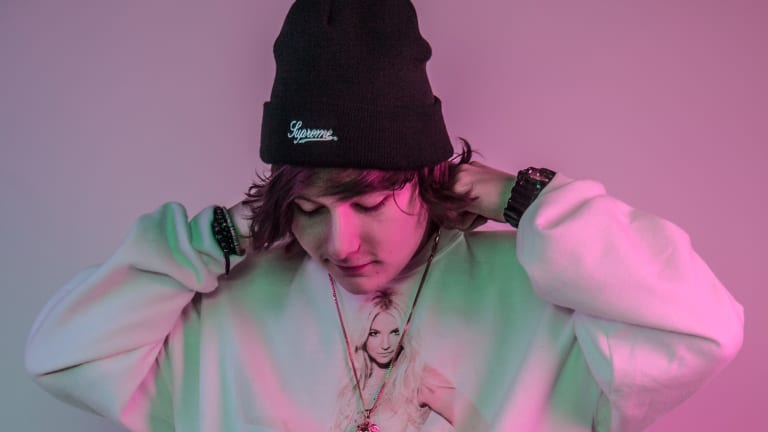 Dion Timmer Announces New Album and Talks Halloween [Interview]
We talked everything from music to horror movie soundtracks with Dion Timmer at Disco of the Dead 2019 in Cleveland.
At this year's Disco of the Dead in Cleveland, Ohio, we had the chance to sit down with the headline act - and one of bass music's most extra personalities - Dion Timmer, for a short Q&A session. We learned about his dream back-to-back partner, upcoming music, and what it means to be "very extra."
Fans of the Netherlands' favorite dubstep prodigy will be ecstatic to hear that he is working on a new album that will be released sometime next year. Although he did not yet reveal what label it would be on, he promises it will be an instant fan favorite. In addition to the new music, he told fans to be prepared for way more shows and new clothing designed by him.
Read on to see what he has to say about this along with some questions about Halloween. 
EDM.com: Tell us a little bit about yourself.
Dion Timmer: My name's Dion Timmer, and I'm a 20-year-old DJ, producer, and now fashion designer from the Netherlands. I've been making music for about nine years now, and I've been touring the U.S. for about three years. And I love making people happy.
Can you explain what it means to be "very extra"?
Well, "very extra" is a very broad term. But what I mean with that is just being yourself, being different, and just doing whatever you want instead of following the norms.
Any big news for the future you can let us in on?
Yes. I'm actually preparing a brand new album I'm going to release next year, and it's going to be on a dope-ass label. Next to that, I'm also going to keep releasing beautiful clothes for all of you guys, and of course, way more shows. Shows, a brand new tour, more clothes, more music, more love, and more extra-ness.
If you could go back to back with any artist at Lost Lands, who would it be?
That would probably be Dubloadz, because at the last Lost Lands we were actually booked to do a back to back together, but he didn't end up making it. So next time we have to do it again because he owes me some sick riddim.
What's the best Halloween costume you've ever worn?
This is a funny one. I actually went as Kermit the Frog one year, because people tell me I sound like Kermit the Frog, and I do at some points. So for one year, I went as Kermit, and it was pretty amazing. I had a lot of fun.
If you could soundtrack any horror movie, which would you choose?
That's a hard one. There are so many good horror movies. I guess it's not really horror, but I guess a little bit. I would totally do the soundtrack of Stranger Things. Straight up I would kill that, or at least try to.
This interview has been lightly edited and condensed for clarity.
FOLLOW DION TIMMER:
Facebook: facebook.com/diontimmermusic
Twitter: twitter.com/diontimmermusic
Instagram: instagram.com/dion_timmer/
SoundCloud: soundcloud.com/diontimmer