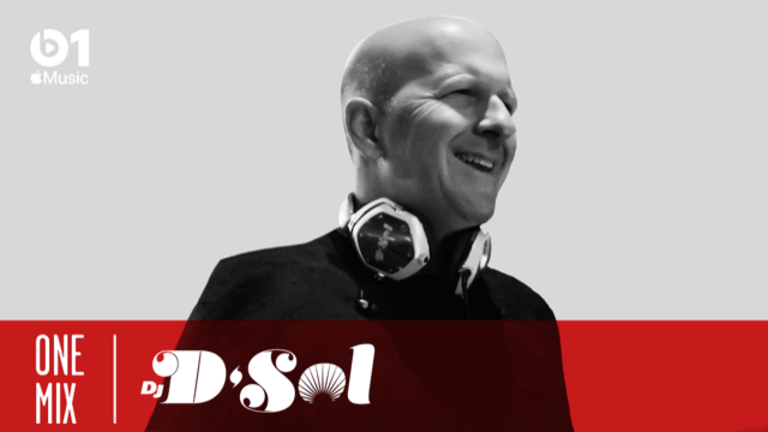 Goldman Sachs CEO and EDM DJ: D-Sol On Beats 1 One Mix
D-Sol drops "a mix that makes people feel good, makes them want to dance and have some fun."
He commands boardrooms and dancefloors. Leads hordes of finance folks and legions of sweaty dancers. The man in question is none other than Goldman Sachs CEO David Solomon, better known in the dance music realm as DJ D-Sol.
This weekend, on Beats 1 One Mix, D-Sol drops "a mix that makes people feel good, makes them want to dance and have some fun." Cue ARTY, Cedric Gervais, and D-Sol originals like "Down On It" with Dzeko.
Stream the mix here, exclusively on Apple Music.
The investment banking industry is notorious for a harrowing work-life balance, but D-Sol is breaking the norm. And, given his influence, possibly putting forward a new precedent.
Apart from occasional shows in places like The Bahamas and South Beach, D-Sol plays upscale New York nightclubs like Up&Down around once a month. Over the years, he has also opened for big-name DJs like Paul Oakenfold, Galantis, Kygo and David Guetta.
With over 5 million streams on Spotify, D-Sol's feel-good remix of Fleetwood Mac's "Don't Stop" is his biggest release to date. Last week, he released a new single with Dzeko titled "Down On It." The song features warped vocals by Kool & The Gang, and swaps D-Sol's typically breezy style for a driving, though still cheerful, bass-heavy sound.
Naturally, with the millions D-Sol makes as CEO of Goldman Sachs, money was never the goal with music for him. All of D-Sol's music proceeds are donated to charities fighting the opioid epidemic in the U.S.
Learn more about D-Sol as he shared his guilty pleasure record, dream B2B partner, and more, with EDM.com.
EDM.com: First show experience?
DJ D-Sol: David Guetta in Vegas.
First time you brought your mom to one of your shows?
Never.
Guilty pleasure record?
"Body" by Loud Luxury.
Desert-island dance record?
"Down On It" featuring Kool & The Gang by Dzeko and myself.
Dream B2B partner?
Tiësto.
Favorite BPM?
125.
Piece of gear you always need on the road?
V-Moda headphones.
Biggest misconception about dance music?
That it's only for millennials and Gen Z.
Industry prediction for the next year?
More disco.
Dead or alive, who would be your dream collaborator?
Avicii.
What was the first album you ever bought?
Caribou by Elton John.
FOLLOW DJ D-SOL
Instagram: instagram.com/djdsolmusic
SoundCloud: soundcloud.com/djdsolmusic